November 3, 2011
Davenport Now will pay you $1,000s to buy a new home at Stone Gate East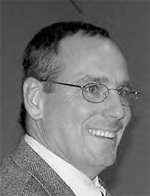 By Dan Dolan
Dan Dolan Homes
It's true. Davenport Now will write you a check for buying a new Dan Dolan town home at Stone Gate East. It's part of the City of Davenport incentive program to stimulate new construction in the city. But the clock is running out.
To date, 11 of our current home buyers have qualified for the program, and by acting now, you can be among
them. This is a significant incentive and allows homebuyers to offset part of the purchase price of the home or to offset the cost of new furnishings that may be desired for the new home. But you can use the funds any way you wish. In essence, it really is "free money." But, there are many other reasons why home buyers should make their home purchase decision now rather than one or two years hence.
1. Have you noticed the continuing low mortgage rates? Even for seniors, who don't plan on mortgaging their own home purchase, that's important because lower rates mean more qualifying buyers for the home they are selling. And that's always a benefit.
2. At Dan Dolan Homes, we've been promoting the Reverse Mortgage for Purchase that was approved by Congress in 2009. For many seniors, we believe that mechanism represents a viable option, because it allows buyers to move in after just a one-time down payment, with no further mortgage payments ever. One of the factors in determining the down payment, however, is the prevailing mortgage rate. Every banker that I know believes that current mortgage rates will be turning upward as inflation sets in. Accordingly, sooner is better than later for favorable financing.
3. Finally, we continue to believe that material and labor costs will have to inch higher as reconstruction efforts in southern U.S. and Japan put pressure on material costs throughout the housing industry. Moreover, we see land costs continuing to rise throughout the Quad-Cities market so new home prices are further threatened.
Once again, we encourage seniors who hope to acquire new housing this year to act sooner, rather than later, in order to take advantage of the Davenport Now incentives and to benefit from current favorable mortgage rates. As usual, our Realtor staff is available weekends at our various Saturday and Sunday open houses. For hours at the various locations call me at (563) 570-1460 or call Don Gibeault at (563) 650-8007.
Filed Under: Finance
Tags: City Of Davenport, Current Mortgage Rates, Dolan, Free Money, Home Buyers, Housing Industry, Incentive Program, Inflation, Low Mortgage, Material Costs, Mortgage Payments, Mortgage Rate, New Construction, Purchase Decision, Quad Cities, Reconstruction Efforts, Reverse Mortgage, Seniors, Time Down, Viable Option
Trackback URL: https://www.50pluslife.com/2011/11/03/davenport-now-will-pay-you-1000s-to-buy-a-new-home-at-stone-gate-east/trackback/