November 3, 2011
Happy Thanksgiving!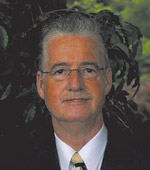 By Roger Brann
Administrator
Bettendorf Health Care
Thanksgiving has to be one of America's most enjoyable holidays. However, I think it should always be on Friday to allow us to rest up and recover on Saturday and Sunday from all the food we consume on Thanksgiving.
We all have our traditions at Thanksgiving. We get together with certain family or friends and prepare our favorite foods that we normally don't fix on a regular basis. Some of the most popular entrees are, of course, roast turkey, dressings of various kinds, corn casserole, mashed or sweet potatoes, sweet potato pie, green bean casserole, cranberries, Jell-O, and pumpkin pie.
I will never forget when I was small, our entire family got together for Thanksgiving. My aunt offered to bring the
"vegetable." When she arrived, she set a can of corn down on the kitchen counter to serve 12 people. We all have a relative like that, I'm sure. My mother always made a cranberry Jell-O salad. None of us ever knew what all was in it, but it had an unusual cranberry-like bitter taste to it, with walnuts, and we always ate it because Mother made it.
I always feel sorry for the homeless and less fortunate who have nowhere to go for Thanksgiving. The Quad-Cities is fortunate to have people like Mr. Thanksgiving, who puts on a Thanksgiving dinner at SouthPark Mall with the help of hundreds of volunteers for those individuals who are alone at Thanksgiving. I admire people like him.
Back in the early 70s, I will never forget the time I was working at Burnham Hospital Trauma Center in Champaign, Illinois, on Thanksgiving. I was leaving work about 3 p.m. and walked by a homeless person, who asked me for a buck or two for something to eat. I looked at him and said, "Sir, it's Thanksgiving. I will give you 20 bucks if you go get yourself a nice meal." He thanked me graciously and took off walking at a fast clip like he knew right where to go. So, I followed him in my car, curious to know what restaurant he would select. To my surprise, he cruised into Bartlett's Liquor Store. At first, I was angry, but then thought, well, to each his own.
At Bettendorf Health Care Center, we are staying with tradition and serving up roast turkey and dressing, green bean casserole, mashed potatoes, sweet potatoes, Jell-O salad, and pumpkin pie to our residents. Our residents have memories of their own of Thanksgivings past. Hopefully, while they are enjoying their Thanksgiving dinner with us, they can think back on all their friends and families with whom they have spent so many wonderful Thanksgivings. We all have so much to be thankful for. Happy Thanksgiving to you and yours.
Filed Under: Personal Growth, Retirement
Tags: 20 Bucks, Bean Casserole, Bettendorf, Bitter Taste, Burnham Hospital, Champaign Illinois, Enjoyable Holidays, Favorite Foods, Happy Thanksgiving, Homeless Person, Jell O, Kitchen Counter, Pumpkin Pie, Quad Cities, Roast Turkey, Sweet Potato Pie, Sweet Potatoes, Thanksgiving Dinner, Trauma Center, Turkey Dressings
Trackback URL: https://www.50pluslife.com/2011/11/03/happy-thanksgiving/trackback/