November 3, 2011
Your Advocacy Connection – What does GolderCare Solutions do? – Part 4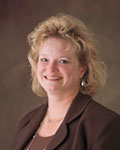 Your Advocacy Connection
Offering Comprehensive Care and Financial Advocacy
The last few months, our articles have been focused on defining the services GolderCare Solutions provides to its clients and most recently, we have shared specific examples of how classic care coordination and advocacy services can benefit those in need. In our next articles, we will concentrate on explaining GolderCare Solutions comprehensive care coordination and advocacy services.
Our comprehensive care coordination and advocacy services can provide solutions to our clients by assessing their medical and care needs, how housing might be impacted, assisting with finding appropriate placement and housing, and the financial and legal aspects of one's care journey. Oftentimes, medical and care needs might cause one to make a change in where they are currently living. For example, Betty has had a slight stroke. It's possible for her to maintain living independently in her home but now she needs some assistance which has required her to have a home health agency assist her with some tasks around the house. Or the change might mean a move to independent apartment living, assisted living, memory care or nursing home care. When working toward making these important housing and placement decisions, one needs to give strong consideration as to how these decisions can impact their financial situation. And there are legal aspects that may impact how one's power of attorney agent can act on one's behalf.
One might think it can't be all that complicated to figure out how they will pay for care. However, there are several options to explore when determining the best way to pay for an individual's care; it can be a complicated process. GolderCare Solutions can make recommendations by looking at all the options an individual or couple has for paying for care. For example, John and Mary have moved to an assisted living facility. A few years ago, John and Mary purchased long term care insurance and John happens to be a WWII veteran. John and Mary's monthly income is about $2,000 per month. They are paying $5,000 monthly for their assisted living care and long term care insurance pays for a portion of their assisted living care. They are incurring unreimbursed medical expenses each month. John served for two years in the military during WWII and had received an honorable discharge. With legal and appropriate planning, John and Mary are able to tap into the Veteran's benefit Aid and Attendance. This helps them to be appropriately placed at the level of care they require and helps to pay for their care while saving money to ensure that quality of life and supplemental needs are met.
There are also varied ways of paying for care when one is residing in a nursing home. In a previous article, we addressed some of the Medicare rules and when Medicare pays for nursing home stays. Other options of paying for nursing home care might include veteran benefits, Medicaid, long term care insurance, privately paying, and more.
GolderCare Solutions can help you or your loved one find the most appropriate living situation to meet medical and care needs, navigate the complexities of the legal and financial impact of needing long term care, and determining the most cost-effective solution to pay for care. We consider all the factors of each individual's situation in order to provide optimal solutions. GolderCare Solutions provides long term care solutions by offering classic care coordination and comprehensive care coordination.
Beth Maxwell is a marketing and outreach professional who loves her job while currently working for GolderCare Solutions.
Filed Under: Family, Health & Wellness
Tags: Advocacy Services, Assisted Living Facility, Care Coordination, Comprehensive Care, Financial Situation, Home Health Agency, Independent Apartment, Journey, Legal Aspects, Living Memory, Memory Care, Nursing Home Care, Placement Decisions, Power Of Attorney, Stroke
Trackback URL: https://www.50pluslife.com/2011/11/03/your-advocacy-connection-what-does-goldercare-solutions-do-%e2%80%93-part-4/trackback/