November 3, 2011
YOUR SOCIAL SECURITY Rock Island, Illinois Office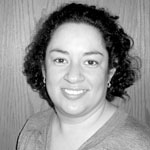 By Christina Vital
Manager
Rock Island Social Security office
NO NEED TO HANG UP THE CAPE

Some of the strongest and most youthful superheroes to jump from the pages of comic books to the silver screen in recent years are old enough to be receiving full Social Security retirement benefits. Whether standing before the bat-computer or going online at the fortress of solitude, these guys were certainly wise enough to apply for retirement benefits at www.socialsecurity.gov.
Superman may be America's most popular superhero, and also the oldest to hit the screen in recent years. The man of steel was created in 1932. The guy's 79 years old, and he has a new movie coming out in 2012. Superman does mostly volunteer work, but even if he earns wages as Clark Kent, his benefits won't be offset since he reached his full retirement age.
Batman made his debut in 1939, and he's about to star in another feature film, running around like a 30-year-old. Also, in his 70s, Mr. Wayne is getting full retirement benefits — and Robin, too. The same can't be said for the Joker or Penguin; you can't collect benefits while you're in prison.
The Green Lantern and Captain America made their silver screen debuts this year. They were "born" in 1940 and 1941, and also are of retirement age. One would expect Captain America to look a little more like Uncle Sam these days, but as is true with many Social Security retirees today, staying active keeps him young.
For the "silver age" of comic book heroes, retirement isn't quite here yet. Spider-Man slung his first web in 1962, the same year the incredible Hulk burst into being. Iron Man and the X-Men first appeared in 1963. They may not be ready to retire just yet, but it's a good time for them to take a look at the online Retirement Estimator, where they can get an instant, personalized estimate of future retirement benefits. Come to think of it, if the Hulk or any of the X-Men ever get severely injured, they may qualify for disability benefits through Social Security. The place to go for more information is www.socialsecurity.gov.
Ask any of these superheroes about retirement plans, and you're likely to get an earful. They won't be sitting around — they'll be staying active even as they collect retirement benefits. You don't have to have a bat-computer or be a superhero to harness the power of the Retirement Estimator at www.socialsecurity.gov/estimator, or to apply online for benefits at www.socialsecurity.gov. Up, up, and away into an active retirement!
SEASONS AREN'T THE ONLY THINGS THAT CHANGE

Many people enjoy watching the changing seasons, and in many parts of the country we find ourselves at that time of the year when the shifting from one season to another seems most enjoyable. In many parts of the country, the lush green foliage gradually fades to an autumn rainbow of yellow-orange-red-brown. Cool air brings light jackets out of closets. Pumpkins and decorative corn begin to appear on porches and doorsteps.
But, seasons are not the only things that change. When it comes to some changes, we at Social Security need to know about them.
If you receive Social Security benefits, there are certain things that we need to know about you in order to continue paying your benefits. Here is a reminder of some of the most important reporting responsibilities for people who receive Social Security or Supplemental Security Income (SSI).
Your address. Even if you receive your payments by direct deposit or debit card (as most people do), we still need a good mailing address so we can get in touch with you when we need to. You can inform us of a change of address, as well as telephone number, at our website, www.socialsecurity.gov.
Your direct deposit information. If your payments go to your financial institution for direct deposit, you need to notify us of any changes. If you change your account information without letting us know, your payment could go to the wrong place. You can change your deposit information at our website, www.socialsecurity.gov.
Your work, if disabled. If you receive disability benefits, we need to know about any work you do. If you start work, stop work, or have any change in your work, hours, or pay, we need to know.
Your living arrangements, if you receive SSI. People who receive SSI are paid, in part, based on financial need. Payments may change based on your living arrangements. Because of that, we need to know how many people are in your household and how the expenses are shared. There are other things we need to know about, such as if you're institutionalized, if you're no longer able to handle your finances, or if you've been convicted of a crime.
Learn more about reporting responsibilities for people receiving retirement or survivors benefits at www.socialsecurity.gov/pubs/10077.html.
Learn more about reporting responsibilities for people receiving Social Security disability benefits at www.socialsecurity.gov/pubs/10153.html.
Learn more about reporting responsibilities for people receiving SSI at www.socialsecurity.gov/pubs/11011.html.
Some changes can be reported online at www.socialsecurity.gov. You can report changes to us by calling 1-800-772-1213 (TTY 1-800-325-0778) or contacting your local office.
Filed Under: Finance, Retirement
Tags: Captain America, Clark Kent, Comic Book Heroes, First Web, Fortress Of Solitude, Green Lantern, Illinois Office, Incredible Hulk, Iron Man, Man Of Steel, Retirement Age, Rock Island Illinois, Security Retirement Benefits, Silver Age, Silver Screen, Social Security Office, Social Security Retirement, Volunteer Work, Www Socialsecurity Gov, X Men
Trackback URL: https://www.50pluslife.com/2011/11/03/your-social-security-rock-island-illinois-office-7/trackback/