December 5, 2011
Christmas Season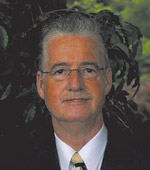 By Roger Brann
Administrator
Bettendorf Health Care
Christmas time always brings back memories of the good old days for me, when the popular toys were Red Rider BB guns, Schwinn bicycles, board games like Password, Monopoly, Battleship, and Scrabble. Saucer sleds and the old wooden sleds were also popular. Today, the hot items are iPhones, iPads, and the list goes on.
Christmas means different things to different people, but we all enjoy getting together with family during the holiday season.
The staff at Bettendorf Health Care Center, like many other facilities, enjoy decorating the facility for the holidays with Christmas trees, garland, wreathes, lights, and poinsettias. But most importantly, we make sure all our residents receive gifts from Santa. Some of our residents no longer have family, which is true in many long-term facilities. Our employees purchase gifts with their own hard-earned money for these residents to ensure they have something unique to them under the Christmas tree come Christmas morning.
We are also fortunate that carolers stop in and sing Christmas carols, and the community and families bring in goodies for everyone to enjoy.
I will never fly anywhere over the holidays. It always seems that snowstorms always hit some major airport during Christmas, causing delays not only at that airport, but all connecting flights in other nearby cities as well. There's nothing worse than being stuck in an airport when you're anxious to get home to family over the holiday.
Our residents and staff at Bettendorf Health Care Center wish you all a happy holiday and a Happy New Year.
Filed Under: Community, Retirement
Tags: Bettendorf, Christmas Carols, Christmas Morning, Christmas Season, Christmas Time, Christmas Tree, Christmas Trees, Christmas Wreathes, Connecting Flights, Happy Holiday, Happy New Year, Hard Earned Money, Health Care Center, Hot Items, Ipads, Purchase Gifts, Red Rider Bb Guns, Saucer Sleds, Schwinn Bicycles, Wooden Sleds
Trackback URL: https://www.50pluslife.com/2011/12/05/christmas-season/trackback/