December 5, 2011
Fulfilling Promises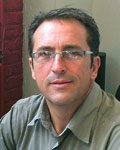 By Dan Adams
Lighthouse Homecare
Every once in a while, even the best caregiver has a personal issue and can't make it to work. Most of the time, we can fill the shift quickly, and all is well that ends well. Last week, however, it wasn't going as planned when as we tried without quick success to fill a shift. Our deadline was looming, and we needed to make sure that (for privacy and in accordance to law, I will call her Loretta after my grandmother) Loretta was picked up and taken to her husband (I'll call him Lyle, after my grandfather who is 92 and living alone in his home in Montana). Lyle had fallen at his home and was in rehabilitation about 30 minutes away. Loretta is anxious each day when we pick her up to go see her husband. At some point, we still have the huge responsibility to make sure that we fulfill our promise to our customer, so telling her we could not find anyone to take her is simply unacceptable. I jumped in my car (top down, although it was 45 degrees out) and drove to Loretta's home. A couple knocks on the door, and there she was, her coat on, a paper in hand and a few personal items to take to Lyle. She stood not an inch more than five foot two. Her first comment getting into the car was, "It's going to be awfully cold, isn't it?" I assured her that I'd put the top up and sacrifice the convertible for the sake of her not catching a cold.
Driving her to the facility was fascinating, because I had a chance to learn all about their lives, where they have lived and adventures they've taken. This was yet another adventure in their long life, and she stated there is only one goal now, and this is to live together in their home for as long as possible. I wasn't quite sure what to expect when we walked down the hallway to Lyle's room. Entering the room, there was a deep sigh and a frown of disappointment. Lyle was not to be found. She turned to me and said, "Can we go find him, please? I'm sure he's not far."
So off to roam the halls we went. The lunchroom was empty, and the lounge had another sweet couple gazing at the TV. Finally, we entered the rehabilitation room, and there he was. His eyes lit up with joy as Loretta entered the room. She turned into a completely different person when seeing him, with almost a schoolgirl giggle when their eyes met. She rushed over to him, gave him special kiss on the lips and gazed into his eyes. "Lyle," she said, "I miss you so." At this point, I stepped back and thought to myself, what a great service we offer. What a great business to be in. We help people every day, fulfilling the goal of living independently, but with a little help where needed. Lyle and Loretta have family in far away towns. For us, it's our pleasure to assist them with their daily needs. The joy on their face when they saw each other, to me, made every other hardship of managing this people business worth it in every way. Lyle and Loretta, cheers to you in your pursuit of more kisses, hugs and special moments for many days to come, in the privacy of your own home and with a little help from your friends at Lighthouse Homecare.
Tags: 30 Minutes, Car Top, Caregiver, Disappointment, Five Foot Two, Grandmother, Hallway, Lighthouse, Montana, Personal Issue, Promises, Sake
Trackback URL: https://www.50pluslife.com/2011/12/05/fulfilling-promises/trackback/