December 5, 2011
What's a Medicare Advantage Plan?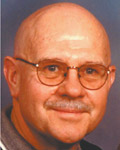 By Richard J. Schillig, CLU, ChFC, LUTCF
Independent Insurance and Financial Advisor
Medicare Advantage Plans provide an alternative way for people to receive Medicare benefits. This year's annual enrollment period ends Dec. 7. Medicare beneficiaries wanting to make changes to their Medicare choice for 2012, can do so up until Dec. 7. Close to 12 million Medicare beneficiaries have already elected a Medicare Advantage Plan. At the end of this year's enrollment period, participation in Advantage plans will increase by another 10 percent, demonstrating their increasingly popularity.
Let's do a brief review of the Medicare Advantage Plans (Medicare part C). Offered by private insurance companies, these plans implement the Medicare plan – part A (hospital), part B (medical services) and many plans also include part D (prescription drugs). A significant number of our clients have chosen this alternative to original Medicare.
Advantage Plans are often referred to as the one-card system versus Original Medicare's three-card system. When choice of Medicare is with Original Medicare, a beneficiary has a Medicare Card for base Medicare Coverage (hospital and Medicare services). A Medigap policy (or Medicare Supplement) policy requires a second card, and the prescription drug plan necessitates a third card…..thus the three-card system. Unlike original Medicare, Advantage Plans include hospital, medical services and prescription drug plan with a single card….thus the one-card system.
Medicare Advantage plans normally have a $0 monthly premium or a minimal monthly premium. Medigap or Medicare Supplement plans have a substantial monthly premium. In addition, most medigap plans offer an age-based premium resulting in annual premium increases. Although, some Medigap companies have community-based premiums resulting in a more level premium system.
Because of the lower or $0 monthly premium offered by Medicare Advantage plans, copayments or coinsurance payments are required under most plans. These plans, however, limit the out-of-pocket costs to a dollar amount each year.
There are pros and cons – advantages and disadvantages – to either Medicare choice. This year's annual enrollment period is over on Dec. 7 for 2012. However, the CMS (Center for Medicare and Medicaid Services), the federal regulatory agency offers some Special Enrollment periods throughout 2012. A person relocating or moving from one Medicare Region to another Medicare Region during the year, is permitted to change Medicare plans. Other "Special Enrollment Periods" are available for persons with some chronic conditions, persons admitted to or discharged from a nursing home or assisted living facility. Medicare persons receiving extra help or Medicaid, may also elect to change Medicare choice during the year instead of waiting for the next annual enrollment period.
Despite earlier predictions that the new healthcare law, which begins cutting government subsidies to these plans in 2012, would destroy the Advantage program or increase premiums, neither has happened, and the popularity of these plans continue to grow. If you are currently a Medicare beneficiary or are currently assisting a family member or friend with Medicare choice, benefits and coverage, please allow us to be of service.
High costs of health care continue as a threat to our assets. Medicare planning helps protect these assets from this risk. Check with us to determine your eligibility to enroll in Medicare.
Stock and mutual fund volatility is an additional threat to our assets. Our protection strategy for this risk is with the guaranteed annuity and building annuity portfolios for clients. We look forward to your call to schedule a time for a visit to determine the appropriateness of annuity portfolios for you.
Best wishes to all for the Christmas Season.
Richard J. Schillig, CLU, ChFC, LUTCF is an Independent Insurance and Financial Advisor with RJU and Associates, Inc. He can be reached at
(563) 332-2200.
Filed Under: Finance, Retirement
Tags: Advantage Plan, Clu Chfc, Level Premium, Medicare Benefits, Medicare Card, Medicare Choice, Medicare Coverage, Medicare Part C, Medicare Plan, Medicare Services, Medicare Supplement Plans, Medicare Supplement Policy, Medigap Plans, Medigap Policy, Million Medicare Beneficiaries, Paymen, Premium System, Prescription Drug Plan, Private Insurance Companies, Schillig
Trackback URL: https://www.50pluslife.com/2011/12/05/what%e2%80%99s-a-medicare-advantage-plan/trackback/