December 5, 2011
YOUR SOCIAL SECURITY Rock Island, Illinois Office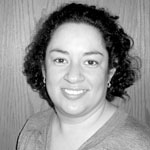 By Christina Vital
Manager
Rock Island Social Security office
SAVE SOME TIME DURING THE HOLIDAYS — ONLINE
The holidays are here, and that means busy days ahead for families across the nation: gift shopping, preparing for guests, sending out holiday greetings, looking up recipes for favorite traditional dishes, checking those credit card and bank account balances.
Many people have found an easier way to manage many of their activities of the holiday season by going online. Some shoppers have eliminated the need to go to crowded shopping malls for holiday gifts by taking care of it over the Internet. Some even look up recipes on the Internet and send holiday greetings by email. You'll find that these types of convenient, secure transactions can also be found in places you may not ordinarily think to look — for example, at www.socialsecurity.gov!
You can apply online for benefits, obtain information, plan for retirement, and request a replacement Medicare card, even apply for Extra Help with your prescription drug costs all at www.socialsecurity.gov.
You can handle much of your Social Security business quickly and securely from your home or office computer. If you visit our website at www.socialsecurity.gov you will find that you can —
• get an instant, personalized estimate of your future Social Security benefits;
• apply for retirement, disability, and spouse's benefits;
• check the status of your benefit application;
• change your address and phone number, if you receive monthly benefits;
• sign-up for direct deposit of Social Security benefits;
• use our benefit planners to help you better understand your Social Security protection as you plan for your financial future;
• find the nearest Social Security office; and
• request a replacement Medicare card.
Looking for more Social Security information? You can go online to find out almost anything you need to know about the Social Security program. Information is available on subjects ranging from how to get a Social Security number for a newborn to how to go back to work while receiving disability benefits.
This holiday season, do you want to have more time to visit with friends and family? If so, take care of your Social Security business at www.socialsecurity.gov.
SOCIAL SECURITY IS HOME FOR THE HOLIDAYS

It's the holiday season. That means time to do the holiday shopping, prepare the festive dinner, decorate the house, invite the guests, wrap the gifts, write and send the holiday greetings. Not to mention, it also means the usual time-consumers, like working, taking care of the family, and doing all of the daily chores.
There's a lot to do during the holiday season. Probably the last thing on your list is spending precious time at a Social Security office (or on the phone) waiting to conduct business — especially if you don't need to. However, if contacting Social Security is something you need to do during the holiday rush, let us give you some tips on the best way to save yourself some time and still get your business done.
The busiest times for Social Security field offices and the agency's toll free telephone number are early in the week and early in the month. So if your business can wait, it's best to contact us at other times. The same is true during the holiday season — especially the week between Christmas and New Year's. If you must do business with Social Security during the holidays, you may experience more busy signals on the telephone and longer wait times in local offices.
There's an even better way to conduct your business: online at www.socialsecurity.gov. There you'll find a wealth of information and online services. For example, you can apply online for Social Security benefits or for Medicare, and then you can check on the status of your pending application. If you already receive Social Security benefits, you can go online to change your address, phone number, or your direct deposit information, get a replacement Medicare card, or request a proof of income letter.
Visit our website at www.socialsecurity.gov and save yourself a call or a trip to our office. It's fast, easy, and secure to conduct your business with Social Security online.
But if you do need to speak to a Social Security representative one-on-one, we'll be there for you. Call us at 1-800-772-1213 (TTY 1-800-325-0778) or visit your local Social Security office.
AN IMPORTANT MESSAGE FROM DON FRANCISCO
Volunteer Spokesperson for Social Security
I have good news to share with the millions of Americans who prefer to conduct business in Spanish. You can now apply online for Social Security retirement and Medicare benefits totally in Spanish. Go to www.segurosocial.gov and you will be able to take advantage of other online services offered in our language.
For years, Social Security has been at the forefront of providing online services for Americans, offering a wealth of information in Spanish. I want to tell you about the expanded suite of services offered in our language and why you should visit www.segurosocial.gov.
Let's say that you are ready to apply for Social Security retirement benefits. What would you think if I told you that you could do it online in only 15 minutes. Once you complete the online application and "sign" it with the click of a key, your application is complete. In most cases there are no documents to submit or additional paperwork to fill out. It's the easiest way to do this transaction, and now it's available in Spanish.
You can also go to www.segurosocial.gov to apply for Medicare. That also is easy and you can complete the application online in about10 minutes.
If you are already receiving Medicare and are having trouble with the high cost of drugs that have been prescribed, you might qualify for Extra Help from Social Security. The Extra Help can save you as much as $4,000 each year. You can learn all about it and you can do the application online for this Extra Help at www.segurosocial.gov too.
If you are not ready to retire but want to get an immediate, personalized estimate of your Social Security benefit, try the Retirement Estimator. Using the actual wages posted in your Social Security record, the Estimator gives you a good picture of what to expect in retirement.
You can type in different situations and put in different amounts of wages to get the estimates that can help you plan your life.
There are many things you can do at www.segurosocial.gov. There is a lot of information in this site, and you can conduct a lot of Social Security business online from the convenience and comfort of your home or office computer. Most importantly, you can conduct it in our language. Need help getting started on the computer? Ask your children or grandchildren to help you.
Visit www.segurosocial.gov today. It's so easy!
Filed Under: Finance, Retirement
Tags: Benefit Planners, Busy Days, Financial Future, Holiday Greetings, Illinois Office, Information Plan, Office Computer, Prescription Drug Costs, Replacement Medicare Card, Rock Island Illinois, Secure Transactions, Security Business, Shopping Malls, Social Security Benefits, Social Security Information, Social Security Office, Social Security Program, Social Security Protection, Traditional Dishes, Www Socialsecurity Gov
Trackback URL: https://www.50pluslife.com/2011/12/05/your-social-security-rock-island-illinois-office-8/trackback/