January 3, 2012
January Dates and Facts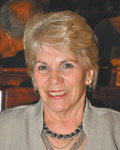 By Eloise Graham
Birthstone – Garnet
Flower – Carnation
January is the first month in the Julian and Gregorian calendars (the calendar that we use). It is named after the Roman god, Janus, who was the god of doorways, or entering. Hence, we are entering a new year.
Some trivia about the names of the months: January, February, March, May and June are named for Roman gods or goddesses. April comes from the Roman word meaning "to open," perhaps so named because the buds open at this time of the year in the northern hemisphere. July and August are named for two emperors of Rome, Julius Caesar and Augustus Caesar [ed note. They probably thought of themselves as gods!] September, October, November and December derive their names from the Latin words of seven, eight, nine and 10, respectively. Once the calendar was changed to add July and August, the seven, eight, nine and 10 names were shifted to become our ninth, 10th, 11th and 12th months.
According to the world-wide web, the month of January is known for a variety of things. Some are frivolous, some
serious and some educational. I have listed a few for your reading pleasure.
• For the avid reader: January is "Book Blitz Month" and "Literacy – Education for All Month."
• For the cooker/baker: January is "Bread Machine Baking Month," "International Year of Fresh Water," "Oatmeal Month," "National Lose Weight/ Feel Great Month," "National Hot Tea Month," "Coffee Gourmet International Month," and "International Year of Rice Month."
• For mental and physical health; "Family Fit Lifestyle Month," "Image Improvement Month," "Life Balance Month," "Cancer Prevention Month," "Personal Self-Defense Awareness Month," "National Glaucoma Awareness Month," "Walk Your Pet Month," and "National Reaching Your Potential Month."
• A potpourri of some others; "Creativity Month," National Be On-Purpose Month," "National Clean Up your Computer Month," "National Get To Know An Independent Real Estate Broker Month," "National Mail Order Gardening Month," "National Mentoring Month," "National Radon Action Month," and "Senior Women's Travel Month."
January may have short days and icy/snowy weather, but it sure can be a busy month. So get out there and make it a good month! Bake bread, eat oatmeal, be creative, travel and meet people, just keep busy this month. I'll see you in February!
Filed Under: History
Tags: Augustus Caesar, Caesar Augustus, Cancer Prevention, Coffee Gourmet, Emperors Of Rome, Glaucoma Awareness Month, Gregorian Calendars, Hot Tea, International Year Of Fresh Water, International Year Of Rice, January February March, Julius Caesar, Literacy Education, National Glaucoma Awareness Month, Northern Hemisphere, Personal Self Defense, Reading Pleasure, Roman God Janus, Roman Gods, Roman Word
Trackback URL: https://www.50pluslife.com/2012/01/03/january-dates-and-facts/trackback/