January 3, 2012
Remember a Senior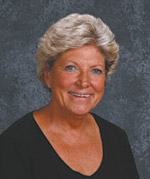 By Mary Schricker
A little over three years ago, a group of five individuals met over early morning coffee to discuss ways to raise money to buy Christmas gifts for Quad-City seniors. Just two months later, the first annual Hat Bash was held at CASI. The event raised over $8,000, money that was used to make the holidays brighter for many of our Quad-City seniors.
Three years later, this "party with a purpose," has become the Quad-Cities favorite way to kick off the holiday season. On November 17, the generous spirit of over 400 attendees brought in a record $18,000. Funds raised through the Holiday Hat Bash provided holiday gifts as well as gift cards throughout the year for critical needs. Proceeds were also distributed to Generations on Aging, Friendly House, Project Now, Martin Luther King Center, Bethel AME Church and the Vietnam Veterans Agency #71 to deliver Thanksgiving, Christmas and New Year's Day meals and gifts to homebound seniors. All of these programs help to make the holidays a bit brighter for those seniors in need.
During these difficult economic times, the aging service organizations often find themselves stretched to provide the needed services to their clientele. Recent statistics indicate that one in six seniors in our country live below the government poverty level. Single women are particularly vulnerable, as many of them were stay-at-home moms, who entered the work force late resulting in smaller pensions.
How fortunate we are to live in a community of individuals who value the contributions of their seniors and want to make life a bit better for them in their sunset years. How lucky we are to have CASI, Center for Active Seniors, whose mission is to provide services that meet the needs of older adults, and foster respect, dignity, and quality of life.
If you sponsored, volunteered, or attended the Hat Bash we thank you for your time and generosity. If you have not yet experienced this event, we invite you to join us next year. Every one of you reading this has in some way been positively impacted by one or more seniors in your life. They may have read to you when you were a small child, took you fishing, helped celebrate your birthday, or just listened when you needed them to. They may have been a parent, a grandparent, a neighbor, or friend, but your identity is due in part to their influence. In this New Year, honor them by remembering our Quad-City seniors!
Mary Schricker, a former educator and Seniors Real Estate Specialist, is the author of two books, "The West End Kid" & "A Labor of Love."
Filed Under: Community, Featured, Retirement
Tags: Aging Service, Bethel Ame Church, Christmas Gifts, Economic Times, Generous Spirit, Gift Cards, Holiday Gifts, Home Moms, Homebound Seniors, Martin Luther King, Morning Coffee, Older Adults, Poverty Level, Quad Cities, Service Organizations, Sunset Years, Thanksgiving Christmas, Veterans Agency, Vietnam Veterans, Ways To Raise Money
Trackback URL: https://www.50pluslife.com/2012/01/03/remember-a-senior/trackback/