January 3, 2012
Seniors waiting to make home choice likely to pay more. Still time to save.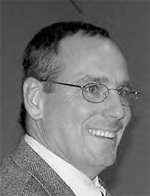 By Dan Dolan
Dan Dolan Homes
I've been intrigued recently by the late-night online auctions of foreclosed Florida real estate. For one thing, it's hard to believe that new homes selling for $230,000 to $250,000 as recently as 2008 would now be sold at auction for around $90,000, including many homes that were never occupied. In many cases, the sale price barely covers the initial cost of the land without improvements. As a result, some buyers have been getting once-in-a-lifetime values for their money. That's especially true in areas such as Florida, Texas, Nevada and parts of California, where below-market transactions have been depressing the entire housing market price structure, while discouraging new construction. Some have described this as a real estate "bubble." But the bubble is now bursting. Prices are beginning to rebound. Big time.
The aspect of the bubble that's of greater relevance to us here in the Quad-Cities is the turnaround in construction activity, construction costs and land values. We see that very markedly in senior housing trends. In fact, seniors delaying their decision to downsize "for a year or two," as I hear frequently, or to seek living space all one floor, are likely to pay significantly more even a year hence for the homes they could buy today – for a number of reasons.
A recent local newspaper article touches on one aspect. "Scott County land values see 37 percent increase," the headline reads, and the article goes on to indicate that Clinton, Muscatine and Cedar County are seeing comparable increases. Accordingly, rising land prices alone could add 7 percent to 9 percent to the price of a home by the end of 2012. Moreover, as I've indicated previously, local contractors compete in a global market for building materials such as plywood, flooring, sheathing and wallboard. When construction activity increases worldwide, demand for construction materials increases, and construction costs in the Quad- Cities are then impacted accordingly. I fully anticipate that by the end of 2012, the pending reconstruction efforts after the Asian tsunamis and the flood-ravaged regions of the U.S. will exercise pricing pressure on the materials that go into our local homes.
Here in the Quad-Cities, we never experienced the wide boom and bust of the real estate market seen in other parts of the country, though we did see a mild slowdown in sales activity and a modest negative impact in home prices. But, from what I see, we have largely turned the corner on the recent market softness that we experienced, and by the end of 2012, we may well look on the 2009-2011 period as the pricing "opportunity" that comes along only once in a great while.
We have all become familiar with the government statistics suggesting that each day some 10,000 seniors are joining the retiree ranks and are looking to make the lifestyle changes to enhance that retirement. A major ingredient in that lifestyle adjustment relates to housing.
In my view, local seniors who can decide in the next six months or so to take action on their changing housing needs, will be compensated handsomely for their farsightedness. Current housing prices will never be more favorable; mortgage borrowing costs are all forecasted to go higher, and two more years added to the heating plant and roof in your current home seldom translates to a more favorable selling price in the future.
As an added sweetener, the city of Davenport has extended its Davenport Now tax incentive for new housing, so the combination of current market factors suggests that seniors acting now will benefit significantly.
Finally, one of the reasons that I hear from seniors for delaying the decision to buy "for another year or two" is that they want to extend their outdoor gardening experience for as long as possible. At Stone Gate East in Davenport, we accommodate that wish, because our homes there are not "condos." Homeowners are free to have a garden and can enhance their landscaping with their tree and flower choices. While we handle the lawn mowing and snow removal chores, homeowners are free to plant and tend to their tomatoes, rose bushes, geraniums, rhododendrons—or whatever plant materials they choose—in order to maintain their connection with the outdoors.
We believe that seniors are prudent to preserve their wealth, while achieving their housing preferences. We have described the benefits of the Reverse Mortgage for Purchase as one approach to achieving this goal. We believe that another way to preserve wealth is for seniors to take action in early 2012 to finalize their housing choice. In our view, the benefits could be dramatic.
Filed Under: Community, Finance
Tags: Comparable Increases, Construction Activity, Construction Costs, Construction Materials, County Land Values, Dolan, Florida Real Estate, Home Choice, Housing Market, Lifetime Values, Market Transactions, Muscatine, Newspaper Article, Price Structure, Quad Cities, Real Estate Bubble, Senior Housing, Sheathing, Wallboard, Worldwide Demand
Trackback URL: https://www.50pluslife.com/2012/01/03/seniors-waiting-to-make-home-choice-likely-to-pay-more-still-time-to-save/trackback/