February 1, 2012
10,000 new retirees each day – What does that mean to Quad-Cities senior home buyers?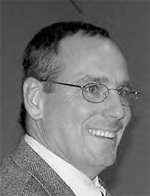 By Dan Dolan
Dan Dolan Homes
It's hard to scan a newspaper or magazine these days without reading about the population trend relating to the growth of the over 60 senior segment. Locally, we see that with the increase in local trade shows and related programs that focus on the needs of the 60-plus group. You may have noticed the increase in advertising for in-home senior services and for products such as bath tubs with a door to facilitate easy entry. Senior services and senior products are an important and ever-growing business. This publication is evidence of the interest in this market segment.
Selected communities in Florida, Arizona and Texas have long flourished as a result of the economic power of seniors. And late-night comedians have often poked fun at restaurant "$3.99 early bird specials" and the seniors, who will drive for miles, not realizing that one of their turn signals is blinking.
But, seniors are a serious business. And their importance will continue to grow and magnify, as evidenced by the number of over 60s that join our national population daily. At Dan Dolan Homes, we take seriously the needs of seniors and the major economic opportunity they represent. For years now, our town homes have included no-step entry, wider doorways, step-in showers and related features that make life easier for the senior group.
For instance, in response to a growing senior need, we will soon introduce a new model home at Stone Gate East in East Davenport that features a "flex" room on the main floor, along with many upgrades, at an introductory price of $259,900. Historically, many seniors have ignored computers as a tool to help manage their households. More recently, however, seniors have discovered services such as online bill pay as effective management tools. And corresponding with out-of-town relatives (especially grandchildren) has encouraged them to use computers and smart phones to communicate. Accordingly, more seniors now want an "office" space to house a computer, printer and related equipment, though not necessarily a dedicated space that cannot be used for other purposes as well. Our flex room answers that need, by offering a space that can be used as an office, guest room, den, sunroom, hobby room or any combination thereof. And the room is located on the main floor, making it unnecessary to climb stairs to an upper or lower level. One very desirable result of the rise in over-60 consumers is that builders, such as ourselves, will be offering new homes, with new features such as this, to accommodate senior preferences.
The increase in the senior population will have another important benefit, making it easier for more seniors to live at home as they age. That benefit will come in the form of new organizations, with staff that can go to your home to perform selected occasional services. Unquestionably, some of those organizations exist already, and we see some of them in the Quad-Cities. More and more, however, seniors who may now feel that if they need selected help, their only option is to sell their home and move to an expensive independent living facility or "hotel," may find they have other alternatives. As the senior population grows, so will the range of services offered by a wider array of service companies. Accordingly, more and more seniors will have the best of both worlds—the ability to remain in their own home while having access to selected services when they need them. We believe this will represent a more affordable and more comfortable alternative to breaking up their home and moving to institutional living.
We welcome the opportunity of visiting with seniors and discussing their future housing needs. In Davenport, model homes at our latest development at Stone Gate East are open Saturdays and Sundays from 1 to 4 p.m. and by appointment. For further information, you can reach me at (563) 570-1460, or you can reach my colleague Don Gibeault at (563) 650-8007. Incidentally, we have now begun construction at our new Bettendorf site off Devils Glenn Rd. just above 53rd Avenue. Our model home will be open there in just a few weeks. Watch for our announcement!
Filed Under: Community, Finance
Tags: Bath Tubs, Bill Pay, Bird Specials, Dolan, East Davenport, Economic Opportunity, Economic Power, Effective Management, Flex Room, Introductory Price, Market Segment, Model Home, National Population, Night Comedians, Population Trend, Senior Group, Serious Business, Smart Phones, Town Relatives, Turn Signals
Trackback URL: https://www.50pluslife.com/2012/02/01/10000-new-retirees-each-day-%e2%80%93-what-does-that-mean-to-quad-cities-senior-home-buyers/trackback/