February 1, 2012
YOUR SOCIAL SECURITY Rock Island, Illinois Office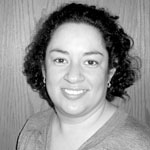 By Christina Vital
Manager
Rock Island Social Security office
DON'T WAIT SIX WEEKS! GO ONLINE TODAY

Every year in early February, the world's most famous groundhog receives a lot of attention. On Groundhog Day, the world's furriest weather reporter, Punxsutawney Phil, pops out of his home to forecast one of two possibilities: an early spring or six more weeks of winter.
Regardless of what Punxsutawney Phil predicts, there's no reason for you to wait six weeks to do business with Social Security. Whatever the weather, you can visit our online office from the convenience and comfort of your warm and cozy home or office. Just go to www.socialsecurity.gov.
You can do so many things online. And it's so easy, even a groundhog could do it … if eligible. Below are a few of the things you can do at www.socialsecurity.gov.
• Get an instant, personalized estimate of future retirement benefits with the Retirement Estimator at www.socialsecurity.gov/estimator
• Apply for Social Security retirement, spouse's, or disability benefits at www.socialsecurity.gov/applyonline
• Apply for Medicare at www.socialsecurity.gov/medicareonly
• Request a replacement Medicare card at www.socialsecurity.gov/medicarecard/
• Learn about Extra Help with Medicare prescription drug costs at www.socialsecurity.gov/prescriptionhelp, where you can find a link to apply
Punxsutawney Phil has called for six more weeks of winter 87 percent of the time. We suspect that's because he just likes to stay in his comfortable home. You can too, on Groundhog Day or any day, by going online.
Whatever the weather, learn all about the things you can do online at www.socialsecurity.gov/onlineservices.
A VALENTINE TIP FROM SOCIAL SECURITY

Valentine's Day is just around the corner, making this a popular time of year for proclamations of love. Such displays of affection can be as simple and sweet as a heart with a "be mine" message, or as life altering as a vow before the altar.
If you happen to be a newlywed who is head over heels in love, you may not be focused on things such as taxes or Social Security, but you should be. If you plan to exchange your maiden name for a married name — including hyphenated names such as Smith-Jones — be sure you let us know.
Telling us about your name change shortly after your marriage will help us accurately keep track of your earnings and will ensure that you and your family get the Social Security retirement, disability, and survivors coverage you're entitled to. Also, if the Internal Revenue Service and Social Security records do not show the same name and Social Security number, your Federal income tax refund could be delayed.
If you continue to use your maiden name consistently throughout your working years, you do not need to contact us. However, if you decide to change your name at a later time, you should let us know, so that we can update your Social Security record and send you a Social Security card with your new name.
There's no need to pay someone else to mail in the information for you. Changing your name with Social Security is a quick, easy, and free service. Just go online to www.socialsecurity.gov/ssnumber, learn what documents you need, and click on "Fill Out and Print an application (Form SS-5)." You also can call us at 1-800-772-1213 to obtain the form. We will need the completed application along with a marriage certificate or divorce decree verifying your old and new names. If you were born outside the United States, you also need proof of your U.S. citizenship or proof that you are lawfully living in the U.S. You can bring or mail these documents to us.
You may be focused on the one you love, and we don't blame you. But if you like us (we hope you do) please click on the Facebook icon at our homepage and "like" us on Facebook. Also, you can follow us on Twitter too. Look for our Facebook and Twitter icons at www.socialsecurity.gov. We share information daily that can help you and all your Valentines.
Happy Valentine's Day from Social Security.
BE IN THE KNOW BEFORE YOU GO

We're in the dead of winter. In many areas of the country, that means that we could be in for some rough weather. When severe weather strikes, parents of young children are well aware that they need to check for school closings as they prepare for the day. But sometimes inclement weather can be severe enough to close down government buildings and offices as well — including Social Security.
If the weather outside is frightful, you should check our website before making a trip to a Social Security office. The place to go to find out about emergency office closings is www.socialsecurity.gov/emergency.
Social Security's office closings and emergency page provides information on specific offices that are closed due to weather and emergencies, as well as reminders about upcoming Federal holidays during which government offices are closed. The website also offers a link to a comprehensive list of Federal holidays throughout the year.
To the right side of the page, you'll find helpful resources from other government agencies, such as the Federal Emergency Management Agency (FEMA) and the National Weather Service. They can help you to prepare for weather emergencies before they happen.
We also provide information about alternatives to visiting an office, helpful even when offices are open. For example, many of our most popular services are available online at www.socialsecurity.gov.
Find out what types of benefits you may be eligible for by using our benefits eligibility screening tool and then apply online. If you are already getting benefits, you can use our website to sign up for direct deposit so that your payments won't be interrupted during weather emergencies. You can learn about these and other services available on our secure website by visiting our Online Services page at www.socialsecurity.gov/onlineservices.
If you'd like to be alerted to office closings, that's easy to do. Just visit www.socialsecurity.gov/emergency and subscribe to the page by selecting the "Get email updates" link next to the red envelope. Then you'll get an email alert any time there is a change, such as an office closing.
Is the weather outside frightful? Never fear, Social Security service is always so delightful at www.socialsecurity.gov.
Filed Under: Finance, Retirement
Tags: Disability Benefits, Displays Of Affection, Early Spring, Groundhog Day, Illinois Office, Medicare Prescription Drug, Prescription Drug Costs, Proclamations, Punxsutawney Phil, Replacement Medicare Card, Retirement Benefits, Rock Island Illinois, Six Weeks, Social Security Office, Social Security Retirement, Valentine Day, Valentine S Day, Vow, Weather Reporter, Www Socialsecurity Gov
Trackback URL: https://www.50pluslife.com/2012/02/01/your-social-security-rock-island-illinois-office-10/trackback/