March 1, 2012
What is Medicare Part A and B?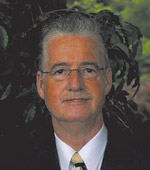 By Roger Brann
Administrator
Bettendorf Health Care
Medicare Part A provides assistance for hospital care, skilled nursing care, and home health care and health maintenance organization expenses. Medicare Part B provides assistance with physician expenses, medical expenses and health care related expenses.
Will Medicare cover my nursing home stay?
In order for a patient to be eligible for Medicare covered services in a nursing home, they must meet certain criteria. Those include the following:
• Must have Medicare Part A benefits
• Must have three consecutive acute midnight stays in the hospital
• Physician must certify that the patient needs "skilled nursing care"
• Must be admitted to a Medicare certified bed within 30 days of the acute hospital stay
What will Medicare Part A cover in the nursing home?
If you are admitted to a skilled nursing facility for skilled nursing care, Medicare will cover up to 100 days per benefit period. However, only the first 20 days are covered at 100 percent. Beginning on day 21, the beneficiary is responsible for the co-insurance amount, which for 2012 is $143.50 per day. If a patient has supplemental insurance, the $143.50 co-insurance may be covered under that policy.
Many patients ask what is covered by Medicare Part A while I am receiving skilled nursing care.
The following items are typically covered by Medicare during your skilled nursing stay: Room and Board, nursing care, physical, occupational, and speech therapy, medications, medical supplies and equipment, lab and x-rays, oxygen, and tube feedings.
A patient's Medicare Part A benefits reach their maximum for skilled nursing care at 100 days.
When a beneficiary has a 60-day break in the spell of illness, the beneficiary may qualify for a new benefit period. However, the individual would have to complete a new three-day (overnight) hospital stay. An individual can have more than one benefit period per year when falling under the new spell of illness rule.
The benefits provided by Medicare can be confusing. It is best to discuss your questions with an expert to completely understand your Medicare coverage prior to admission to a facility.
Filed Under: Community, Finance, Retirement
Tags: Acute Hospital, Benefit Period, Bettendorf, Day Break, Health Care Medicare, Health Maintenance Organization, Home Health Care, Home Stay, Medicare Covered Services, Medicare Part A And B, Medicare Part A Benefits, Medicare Part B, New Spell, Overnight Hospital, Skilled Nursing Care, Skilled Nursing Facility, Speech Therapy, Supplemental Insurance, Tube Feedings, X Rays
Trackback URL: https://www.50pluslife.com/2012/03/01/what-is-medicare-part-a-and-b/trackback/