March 1, 2012
YOUR SOCIAL SECURITY Rock Island, Illinois Office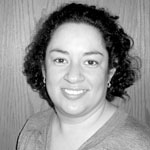 By Christina Vital
Manager
Rock Island Social Security office
MEDICARE PART B DEADLINE APPROACHING
If you didn't sign up for Medicare Part B medical insurance when you first became eligible for Medicare, you now have an opportunity to apply — but time is running out. The deadline for applying during the general enrollment period is March 31. If you miss the deadline, you may have to wait until 2013 to apply.
Medicare Part B covers some medical expenses not covered by Medicare Part A (hospital insurance), such as doctors' fees, outpatient hospital visits, and other medical supplies and services.
When you first become eligible for hospital insurance (Part A), you have a seven-month period in which to sign up for medical insurance (Part B). After that, you may have to pay a higher premium — unless you were covered through your current employer's group health plan or a group health plan based on a spouse's current employment. You are given another opportunity to enroll in Part B during the general enrollment period, from January 1 to March 31 of each year. But each 12-month period that you are eligible for Medicare Part B and do not sign up, the amount of your monthly premium increases by 10 percent.
There are special situations in which you can apply for Medicare Part B outside the general enrollment period. For example, you should contact Social Security about applying for Medicare if:
• you are a disabled widow or widower between age 50 and age 65, but have not applied for disability benefits because you are already getting another kind of Social Security benefit
• you worked long enough in a government job, where Medicare taxes were paid, and you meet the requirements of the Social Security disability program and became disabled before age 65
• you, your spouse, or your dependent child has permanent kidney failure;
• you had Medicare medical insurance (Part B) in the past but dropped the coverage
• you turned down Medicare medical insurance (Part B) when you became entitled to hospital insurance (Part A)
You can learn more about Medicare by reading our electronic booklet, Medicare at www.socialsecurity.gov/pubs/10043.html. Or visit the Medicare website at www.medicare.gov. You may also call Medicare at 1-800-MEDICARE (1-800-633-4227; TTY 1-877-486-2048).
WOMEN AND SOCIAL SECURITY
March is Women's History Month — a time to focus not just on the past, but on the challenges women continue to face in the 21st century.
Social Security plays a vital role in the lives of women. With longer life expectancies than men, women tend to live more years in retirement and have a greater chance of exhausting other sources of income. With the national average life expectancy for women in the United States rising, many women will have decades to enjoy retirement. According to the U.S. Census Bureau, a girl born today can expect to live more than 80 years. As a result, experts generally agree that if women want to ensure that their retirement years are comfortable, they need to plan early and wisely.
What you can do
The best place to begin is by knowing what you can expect to receive from Social Security, and how much more you are likely to need.You can start with a visit to Social Security's Retirement Estimator. There, in just a few minutes, you can get a personalized, instant estimate of your retirement benefits. You can find it at www.socialsecurity.gov/estimator.
You should also visit Social Security's financial planning website at www.socialsecurity.gov/planners. It provides detailed information about how marriage, widowhood, divorce, self-employment, government service, and other life or career events can affect your Social Security.
If you want more information about the role of Social Security in women's lives today, Social Security also has a booklet that you may find useful. It is called Social Security: What Every Woman Should Know. You can find it online at www.socialsecurity.gov/pubs/10127.html.

CAT IN THE HAT INSPIRES MOUSE IN THE HOUSE
The National Education Association's "Read Across America" celebration is an annual reading motivation and awareness program that calls for every child in every community to celebrate reading on March 2, the birthday of beloved children's author Dr. Seuss. Taking some pointers from the Cat in the Hat, Social Security's own Mouse in the House has something for you to read. You may learn a thing or two …
The sun was not shining. Outside it was wet.
Grandma was whining, all full of regret.
I sat there with Granny. Just looking outside.
I asked, "What's wrong?" Then she almost cried.
She said, "I'm unhappy. You want to know why?
I turned 66, and it's time to apply!
But outside it's so wet and so slick and so cold,
When the weather gets better, I might be too old!"
Every One here in Oneville, when they reach the right number,
Applies for Social Security. To forget is to blunder.
But all we could do was to wait, wait, wait, wait.
To wait for nice weather. It wasn't so great.
And then, something went CLICK!
That click made our hearts tick!
We looked, and remembered what we had in our house.
We looked and remembered! Our house had a mouse!
The mouse said, "I know it's bad weather for driving.
But today's just the right kind of day for onlining!
I know a good website, one that you'll love.
And I call it Social Security dot gov!"
We logged on the computer and went to the site.
In a matter of minutes, Granny's smile was on tight!
The mouse said, "Online is the way to apply!"
With a grin on her face, Granny said "Oh my!"
Granny cheered, "Look, look!" And she shook with glee.
"I'm done applying! That was so, so easy!
The application was so slick and so fast and so fun,
Let's go dance in the rain, now that I'm done!"
Then Grandpa woke up, looking quite down.
His pajamas were frumpy. On his face was a frown.
His age was rising and so was the water.
"I don't want to go out in that rain, but I oughter."
"What will I do," Grandpa asked about later.
"I need to apply, and I'm not a good wader."
Granny and I did not know what to say.
Should we tell him about what we'd done here this day?
Should we help him get to Social Security online?
We did. And now Granny and Grandpa are fine.
When retirement age comes to someone you love,
Take them to Social Security dot gov.
Filed Under: Finance, News, Retirement
Tags: Applying For Medicare, Dependent Child, Disability Benefits, Disability Program, Enrollment Period, Government Job, Group Health Plan, Hospital Insurance, Illinois Office, Kidney Failure, Medical Insurance, Medicare Medical, Medicare Part B, Outpatient Hospital, Rock Island Illinois, Seven Month, Social Security Benefit, Social Security Disability, Social Security Office, Special Situations
Trackback URL: https://www.50pluslife.com/2012/03/01/your-social-security-rock-island-illinois-office-11/trackback/