April 4, 2012
Parenting, Again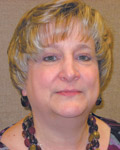 By Pam Haumann
Director of Programs
Child Abuse Council
When parents are unable to raise their own children, grandparents often times step up and assume that responsibility. You might ask, why? Grandparents assume the role of parent in an effort to keep their family together and their grandchildren out of the foster care system.
Although a grandparent often chooses to raise a grandchild for the right reason(s), they are most likely unprepared for the high demands and challenges of raising a child in today's world.
Grandparents almost always take on the responsibility of caring for their grandchildren when there is a family emergency or tragedy. This means they must deal with the emotions of their grandchildren, as well as their own mental stress, and must also face the additional stress of parenting, again.
As seniors age and require more medical attention those caring for grandchildren spend less time, attention, and money taking care of themselves. The high physical demands of raising children, particularly young children under the age of five, can take a toll on a caregiver's health.
Grandparents raising their own grandchildren are 60 percent more likely to live in poverty than grandparents who do not have that responsibility. The most immediate and most stressful challenge for many grandparents is the financial burden of raising children. Even for those grandparents, who are able to sufficiently support themselves, the cost of raising children can be overwhelming.
The day-to-day challenges of enrolling children in school, providing needed medical care and accessing records can be confusing, emotionally draining and expensive if, as grandparents, you do not have legal custody and/or guardianship of the children.
If you are one of those grandparents who have assumed responsibility for raising your grandchildren, here are some things you can do to make that transition smoother for your grandchildren…
• Establish a daily routine that instills a sense of stability and predictability to your grandchild's life.
• Involve yourself in your grandchild's school life. Introduce yourself to his/her teachers and coaches at school. Ask for their insight on how your grandchild is doing. Ask questions and be an advocate if you feel your grandchild's educational needs are not being met.
• Establish rules and be consistent in their application. Discipline is important to a child's safety and well-being, but acts of violence are unacceptable and are child abuse.
• Communicate with your grandchildren and respect what they have to say. Provide them with opportunities to "open up to you."
• Consider their perspective in the music they listen to, the clothing they choose to wear and the hobbies/activities they are involved in. They need to fit in with their peer group. As long as they are not disrespectful in your home or engaging in unsafe behavior, try to be sensitive and tolerant of their
preferences.
• Make time for yourself. If your grandchildren are young, find a babysitter, childcare center or trusted friend to help you when you need a break. You need to take care of yourself. Don't become isolated. Continue to stay connected with your friends and neighbors.
• Consider joining a support group. You need a sounding board to be able to vent your feelings/frustrations, discuss parenting strategies and share
successes.
Parenting is a tough job, and we want you to know it's okay to ask for help. By just doing an internet based search on "grandparents raising grandchildren," an extensive list of resources appears at your fingertips. By going to www.childrensdefense.org, there is a comprehensive list of state and federal program that are available to grandparents raising grandchildren.
Remember, by raising your grandchildren, you help preserve your family's history and heritage.
For more information about the Child Abuse Council's prevention and education programs, you can visit us at www.childabuseqc.org or contact me at pamh@childabuseqc.org.
Tags: Caregiver, Child Abuse Council, Daily Routine, Emotions, Family Emergency, Financial Burden, Foster Care System, Grandchildren, Grandparents, Guardianship, Legal Custody, Medical Attention, Medical Care, Mental Stress, Pam, Parenting, Physical Demands, Right Reason, Seniors, Time Attention
Trackback URL: https://www.50pluslife.com/2012/04/04/parenting-again/trackback/