April 4, 2012
YOUR SOCIAL SECURITY Rock Island, Illinois Office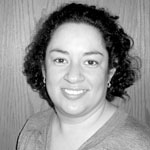 By Christina Vital
Manager
Rock Island Social Security office
ALL ABOUT DISABILITY
Disability is something most people do not like to think about. But if you're not able to work because you have a medical condition that is expected to last at least one year or result in death, you may be able to get Social Security disability benefits. Here's what you need to know.
You should apply for disability benefits as soon as you become disabled. It can take months to obtain all your medical records and process an application for disability benefits (three to five months, on average).
Generally, the information we need includes:
• Your Social Security number
• Your birth or baptismal certificate
• Names, addresses, and phone numbers of the doctors, caseworkers, hospitals, and clinics that took care of you, and dates of your visits
• Names and dosage of all the medicine you take
• Medical records from your doctors, therapists, hospitals, clinics, and caseworkers that you already have in your possession
• Laboratory and test results
• A summary of where you worked and the kind of work you did
• A copy of your most recent W-2 Form (Wage and Tax Statement) or, if you are self-employed, your Federal tax return for the past year.
IMPORTANT–Do not delay filing for disability benefits if you don't have all the above information in your possession. Social Security will assist you in getting the necessary documents, including obtaining your medical records.
The fastest and most convenient way to apply for disability is online at www.socialsecurity.gov/applyfordisability. You can save your application as you go, so you can take a break at any time.
If you prefer, you may call our toll-free number, 1-800-772-1213, to make an appointment to apply at your local Social Security office or to set up an appointment for someone to take your application over the phone.
If you are approved for disability benefits, that doesn't mean you'll never return to work. Social Security has special rules called "work incentives" that allow you to test your ability to work.
Learn more about disability benefits and take advantage of the helpful Disability Starter Kit at www.socialsecurity.gov/disability.
EARTH DAY OR ANY DAY, SAVE A TREE BY GOING ONLINE
April 22 is Earth Day. More than one billion people will celebrate Earth Day in one way or another.
You could plant a tree, and recycle your plastic, glass, and paper, or use the back side of printer paper before tossing it. But what's even better than recycling your paper is not having any paper to begin with. By doing business with Social Security over the Internet, you'll be doing your part to help us in our environment-friendly practices.
Whether you want to get an estimate of your future retirement benefits, apply for Social Security benefits or Medicare, request a replacement Medicare card, report a change of address or direct deposit (if you are currently receiving benefits), or take charge of your retirement planning, you can use our secure website. Going online saves you a trip, as well as the gas and carbon emissions that go along with it. Go to www.socialsecurity.gov/onlineservices to get started.
Doing business with Social Security online is fast, easy, and secure. It's also environmentally the cleanest, greenest way to do your Social Security business. Many of our online services are available as automated phone services too. Just call 1-800-772-1213.
On Earth Day, not everyone can give their home or office an environmental makeover or purchase an electric car. But anyone can use our online services or automated phone services.
FORGET SPRING CLEANING; SCRUB DOWN YOUR BUDGET INSTEAD
Spring is officially here. That means it's time for spring cleaning! People everywhere are shedding the effects of fall and winter. But what about dusting off your long-term financial plan? April is National Financial Literacy Month — the perfect time to spring into action when it comes to planning your financial future. And if you already have a plan, this is a great opportunity to take another look.
According to a 2011 survey by the Employee Benefit Research Institute, more than half of workers report they've put away less than $25,000 in total savings and investments; a whopping 29 percent have less than $1,000 saved for the future.
If you haven't started already, now is the time to begin saving for your retirement — no matter what your age. If retirement is near, you'll want to jump into the fast lane right away. If you're younger and retirement seems a lifetime away, it's still in your best interest to begin saving now, as compound interest will work to your advantage. Experts agree that saving when you're young will make a world of difference when the time comes to draw on your retirement savings.
Don't take our word for it. You can check out the numbers yourself. A great place to start figuring out how much you will need for retirement is to learn how much you could expect from Social Security. You can do that in minutes with Social Security's online Retirement Estimator.
The Retirement Estimator offers an instant and personalized estimate of your future Social Security retirement benefits based on your earnings record. Try it out at www.socialsecurity.gov/estimator.
We encourage saving for retirement, but there are reasons to save for every stage of life. A great place to go for help is www.mymoney.gov. MyMoney.gov is the U.S. government's website dedicated to teaching Americans the basics about financial education. Whether you are planning to buy a home, balancing your checkbook, or investing in your 401(k) plan, the resources on www.mymoney.gov can help you.
Another excellent resource is the Ballpark E$timator at www.choosetosave.org/ballpark. This online tool takes complicated issues, like projected Social Security benefits and earnings assumptions on savings, and turns them into language and numbers that are easy to understand.
Spring into action! Get started right now at www.socialsecurity.gov.
Filed Under: Finance
Tags: Application For Disability Benefits, Baptismal Certificate, Caseworkers, Disability Disability, Federal Tax Return, Filing For Disability, Filing For Disability Benefits, Five Months, Illinois Office, Medical Condition, Medical Records, Necessary Documents, Rock Island Illinois, Security Disability Benefits, Social Security Disability, Social Security Disability Benefits, Social Security Number, Social Security Office, Wage And Tax Statement, Www Socialsecurity Gov
Trackback URL: https://www.50pluslife.com/2012/04/04/your-social-security-rock-island-illinois-office-12/trackback/