May 17, 2012
Get Moving, Start Improving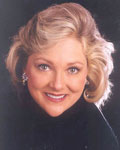 By Becky Lee Hinton
Director of Marketing
The Fountains Senior Living Community
The Fountains Senior Living Community is proudly once again the Quad-Cities' Official Host Site for the 19th Annual National Senior Health & Fitness Day on Wednesday May 30. On this day, The Fountains will join with an estimated 100,000 seniors across the country in observance of the nation's largest health, fitness and wellness event specifically designed for older adults. Our goal is to promote an active, healthy lifestyle through physical fitness, good nutrition, wellness and preventative care.
There will be an estimated 40 health, fitness and wellness organizations represented, all of which will offer free information, product samples, activities, demonstrations, or free screenings. Blood pressure screening, balance assessment, fall risk screening, gait assessment and bone density are just a few of the screenings that will be offered to our participants free of charge.
A variety of exercise classes will be offered every half hour ranging from gentle aerobics to chair yoga to "Sit and be Fit." Also an interactive seminar entitled "1 Week to Better Balance" will be presented at 10:30 am by Tina Howell, a nationally recognized speaker and teacher of physical therapy.
"If you train or work on your balance, it gets better very quickly and the senior will see dramatic changes in their abilities in just 1 or 2 weeks." stated Tina Howell.
A healthy lunch will be available for just $5 for our participants. The Fountains chefs will offer healthy cooking demonstrations through out the morning.
Join us for the National Senior Health & Fitness Day "Get Moving…Start Improving!" at The Fountains Clubhouse May 30 from 10 am to 1 pm. The Fountains is conveniently located just north of the intersection of Devils Glen Road and 53rd in Bettendorf.
For more information about National Senior Health and Fitness Day, or to schedule your personal tour of The Fountains Senior Living Community, please call Becky at (563) 332-5775.
Filed Under: Community, Health & Wellness, News
Tags: Balance Assessment, Becky Lee, Blood Pressure Screening, Bone Density, Chair Yoga, Devils Glen, Exercise Classes, Fitness Day, Free Information Product, Free Screenings, Good Nutrition, Health Fitness And Wellness, Healthy Lifestyle, Interactive Seminar, National Senior Health, Older Adults, Personal Tour, Physical Fitness, Preventative Care, Risk Screening
Trackback URL: https://www.50pluslife.com/2012/05/17/get-moving-start-improving/trackback/