May 17, 2012
How to "Preserve your wealth" in purchasing your new senior housing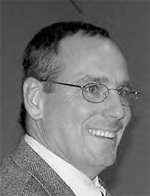 By Dan Dolan
Dan Dolan Homes
As some of our readers may know, almost every weekend I'm doing an open house at one of our residential communities in the area. I really enjoy doing that, because it's a wonderful opportunity for me to better understand what buyers are thinking about for their next home. In fact, several of our home modification ideas have come as a result of suggestions that I got from talking to buyers—most particularly senior buyers—because that's who we currently gear our homes to these days. They've suggested that we use more hardwood flooring, and more granite countertops, and that we show more three season rooms and finished basements. We've been happy to do that. And they have responded very well, so we are attentive to what they tell us.
I had the opportunity recently to visit with some good folks at a CASI to talk about some of the tools our buyers are using these days to acquire their new homes. More and more, there are various factors at work, but in the final analysis the key consideration seems to come down to the idea of how best to preserve one's wealth, while acquiring that new home of choice.
First of all, I want to make a couple points. Number one, I am not a financial advisor or an attorney so I don't give financial or legal advice. That's because I have an understanding with those professionals. I won't give financial advice, if they don't try and build houses. And I just know you don't want to buy a house built by an accountant or a lawyer.
Number two, I have no vested interest in IF or HOW my buyers finance their new home, because I don't own a bank or a mortgage company. I get my money at closing regardless of how the home was purchased. But, like the typical restaurant critic, who can tell a great meal from a poor one even if he's not a chef, I can usually tell if a buyer left money on the table by not considering all the available home purchase options.
So, let's review some of those options and maybe give you some ideas to at least consider when you take that next step into senior housing.
GOOD OLD CASH

When I'm in line at the supermarket, I often wonder if anyone uses cash for anything anymore. It seems like everyone in line ahead of me is using a credit card, a debit card or some other kind of card with a picture of their car on it or a Cubs logo or a rainbow or a teddy bear or something equally "fun." And when it's my turn, and I hand the cashier $10 for my $6.39 purchase, it seems like she (or he) is not sure what to do with me. But when it comes to buying a new home, I want to say that yes, we do accept cash or a check, though I often wonder if using cash is the best way to preserve wealth. I see it on occasion. Today's older generation seems to remember the depression, and they feel that owning their home outright is the best, safest way to buy a new home. And for some, it may, in fact, be the best way to do it. But as we'll see in a few minutes, it is generally better to make your cash work for you—even when you're sleeping—and cash tied up in a home seldom is working for you. But more on that later.
CONVENTIONAL MORTGAGE

When most of us bought our first house, we made the smallest down payment we could, and we got a mortgage for the balance. And every month, we made our mortgage payment. In talking with senior buyers these days, I know that many have been in their current home for 25 or 35 years, and the mortgage has been paid off. They tell me that making that final payment was one of the happiest days of their life. So, when they look at their next home, they are not too anxious to start making monthly mortgage payments again. For that reason, some give serious thought to paying cash for their new home.
But unfortunately, in many instances, the equity in their current home is not sufficient to buy their new home. So, to make the move to that new home, they either need to take out a mortgage and make monthly payments or dig into savings, pension benefits, a 401K or some similar device. For some, that may make sense, depending how much money they have in reserve. But I mentioned the desire to preserve wealth a few minutes ago, and so it seems counter intuitive for some buyers to dig into savings to buy a new home. After all, the objective of having a nest egg is to have the funds necessary for a rainy day, like an unexpected expense, medical emergency or the like.
THE REVERSE MORTGAGE FOR PURCHASE
Again, Dan Dolan Homes has no vested interest in the source of funding that buyers use to acquire their new homes. But after building and selling several hundred homes in the greater Quad-Cities, we have developed some insight into the financing process. One of the financing tools available to buyers over the age of 62 is the Reverse Mortgage for Purchase authorized by the US Congress just a couple years ago. Many of our buyers have used this device and from what I hear they are happy they did.
But almost every time I ask a potential buyer if they have heard about this program, they tell me that they don't think they like it. So, we talk some more, and I describe how it works, and after a while they seem to better understand how it might be a solution to their needs. You may have seen some of our advertising on how it works, but let me take a minute here in case you are not familiar with it.
You have to be age 62 or older to qualify. Based on the age of the younger borrower on the mortgage, the lender will determine the amount of the down payment. At the closing, you make that down payment, and you never have to make another mortgage payment for as long as you remain in the home. The balance of the purchase price is covered by the Reverse Mortgage for Purchase. When you are through with the home and leave, the home is sold by you or your survivors, the mortgage is paid off and any leftover funds go to you or your estate. You never owe more than the sale price of the home so you do not leave your estate with a debt that they have to reconcile. While you live in the home you own it, so you pay the real estate taxes, maintain the homeowners insurance, pay your utilities, and you pay us to maintain the lawn and shovel the snow.
Maybe an example would help. If you are age 72, your down payment would be about 35 percent of the purchase price of the home. So if you buy one of our $250,000 homes, your one-time down payment would be about $88,000. For most buyers, this comes from the proceeds of the sale of their existing home. So, if they sell their current home for $125,000, they give us about $88,000 at closing and pocket the difference of about $37,000. They receive a Reverse Mortgage for Purchase for the balance of the purchase price—about $165,000—and the seller of the home is paid off completely. And that's it. The buyers move in and can stay until the last survivor departs, at which time the home is sold, the mortgage is paid off and any funds left over go to the estate. Incidentally, the mortgage is at a fixed rate currently about 4.99 percent and insured by the U.S. Government.
PRESERVING WEALTH

I mentioned earlier that having worked a lifetime, at retirement our buyers are interested in preserving their wealth. That means being wise consumers and holding on to their resources as long as possible to enhance their quality of life, minimize stress and maintain an ability to deal with a rainy day should it happen. That applies to the selection of senior housing, as well. Earlier I said that paying cash for senior housing may make sense for some people, but I think that today there are better options. For instance, the home that you buy will appreciate at the same rate whether you own it 100 percent or only 35 percent. So why not take those excess funds and reinvest them in something that will earn money for you. I know that today's CD rates are not much, but every banker I know thinks that as inflation comes upon us, those rates will increase. Other buyers like quality stocks that pay dividends of 5, 6, 7 percent or better.
Whatever your preferred investment option, we believe that it's possible to put your excess funds to work earning money while you sleep, rather than leaving them idle as excess equity in your home.
THERE'S NO PLACE LIKE HOME

I visited recently with a couple who moved into one of the area's very nice and new independent living facilities in the area, and who wanted out after a year of living there. "What happened?" I asked. "We missed having our own home," the wife said. "The place was very nice," she said, "but it was expensive, our space was smaller than we were accustomed to, we missed having a yard for our dog, and we missed having our garage nearby when we went out," she added. As we talked again during the planning of their new home, the wife indicated that more and more the Quad-Cities is offering services to seniors to make it easier to remain in their own home. She spoke about regular or occasional housecleaning, meals, nursing assistance, transportation and laughing, she said there is even a service that will accompany her husband to a Cubs game whenever he wants to go. And she added what I think may have been her greatest fear, with rates going up every year at the assisted living facility, she wondered if their money would run out by staying at the independent living "hotel" as she called it. We hear it over and over again. "There's no place like home."
The spring home selling season is well under way, and Dan Dolan Homes has town homes in a wide range of prices at our Davenport location, as well as at our new site in Bettendorf. Our model homes are open weekends at both locations, and we welcome the opportunity to visit with you and discuss both the homes and the available financing options.
Filed Under: Finance
Tags: Accountant, Dolan, Finance, Financial Advice, Finished Basements, Good Folks, Granite Countertops, Hardwood Flooring, Lawyer Number, Legal Advice, Mortgage Company, New Homes, Next Home, Open House, Purchase Options, Residential Communities, Restaurant Critic, Senior Housing, Typical Restaurant, Vested Interest
Trackback URL: https://www.50pluslife.com/2012/05/17/how-to-%e2%80%9cpreserve-your-wealth%e2%80%9d-in-purchasing-your-new-senior-housing/trackback/