May 17, 2012
PUBLISHER'S CORNER: Joining the 50+ Club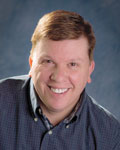 By Mike Mickle
I have arrived! I am now officially part of the 50+ club. I arrived in March, and my friends were sure to let everyone know. A trio of trouble-makers entered my yard in the dark of night, placing signs that said, "Happy 50th Birthday, Mike" EVERYWHERE. They placed other decorations on the porch and lawn. The house was elaborately decorated so everyone who passed by would notice. Karen hosted a party (or should I say a memorial service for the passing of my youth), and again, our friends were more than happy to attend, armed with "not-so-nice" gifts. One friend arrived with a bouquet of prunes. Ouch. Another came with Fiber One cereal. One friend even gave me a toilet paper wand. Don't ask.
Many who attended tried to cheer me up by reminding me that 50 is the new 40. I tried to convince them it was actually the new 30. No one was buying that. Turning 50 was a rough one. I'm not sure why it had the affect on me it did, but it was tough. Now that I've had some time to embrace it, I'm realizing it's nothing but a number.
I'm also realizing I'm part of a growing number of people who have reached their 50s and find themselves still raising families. We are a generation of divided loyalties. We want to the be the parents our children deserve, while being the children our parents deserve. My mom is turning 81 this month. She lives in Oklahoma, and it's becoming more and more difficult to make the trek down south to see her as often as I want. We still go several times a year, but with three kids who are all involved in activities, it's getting more challenging. Mom's health is not what it used to be, so having her come here for a visit is also difficult. We do what we can, but for many of us, it doesn't feel like enough. The boomer generation is also the sandwich generation. The one thing I have learned is, guilt accomplishes nothing. I've carved out time every morning to call mom on my way to work. I find that 10 to 15 minute drive gives me an opportunity to fill her in on what her grandchildren are up to, and by the tone of her voice I can tell how she is doing. Mom looks forward to the morning calls, and so do I. So while I'm not in the same town with her. and I'm not able to visit as often as I like, I am able to maintain communication in a way that allows us to feel connected and to let her know how much we care.
Meanwhile, on the other end of the spectrum, my oldest child heads to high school in a few months, my daughter heads to junior high, and our youngest son will still be in grade school. I think perhaps the most sobering part of turning 50 was looking ahead 10 years and realizing when I'm 60, I will still have a child in college!
I appreciate your loyalty to 50+ Lifestyles. I'm now a card-carrying member of the club and couldn't be more proud. Wishing you all a great summer and to all you mothers and grandmothers, we hope you have a wonderful Mother's Day.
Best regards,
Mike Mickle
Filed Under: Community, Personal Growth
Tags: 50s, Birthday Mike, Bouquet, Fiber One Cereal, Guilt, Happy 50th Birthday, Loyalties, Mickle, Mom, Nice Gifts, Porch, Prunes, Sandwich Generation, Several Times, Three Kids, Toilet Paper, Trek, Trouble Makers, Turning 50, Wand
Trackback URL: https://www.50pluslife.com/2012/05/17/publisher%e2%80%99s-corner-joining-the-50-club/trackback/