May 17, 2012
What is an Effective Estate Plan?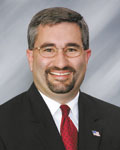 By Curt Ford
Nash Nash Bean & Ford
What is the first thing that comes to mind when you think about planning your estate? Most people focus their estate planning efforts on distributing their property to their spouse and children, in the hopes that these loved ones will have safe and secure futures. However, if your loved ones' future financial security is your concern, then simply distributing property to them at your death may not be enough.
Part of making an effective estate plan is looking into the future and anticipating the difficulties your loved ones might face after your death, and then building the appropriate protections into your plan. For example, what is the likelihood that one of your children might face a divorce in the future? It is not a pleasant thought, but it is a reality for a large percentage of Americans. Or, what about credit issues? In the past few years alone, creditors' claims resulting from the inability to pay mortgages and other bills have threatened the well-being of countless families. These are issues that no one wants their family to have to deal with, but you can prepare for them with an effective estate plan.
What exactly is an "effective" estate plan? There are an array of Wills and Living Trusts available, from do-it-yourself internet solutions to plans offered by paralegals or others without the knowledge or experience to truly meet your needs. Unfortunately, most of these estate plans are really only one-size-fits-all documents that aren't made to address the unique concerns of your family.
The documents in your estate plan are only as good as the person who creates them. Therefore, when it comes to effective estate planning, the knowledge and experience of the advisor you select can make all the difference. It is important to work with someone who is qualified to create a plan that is not only tailored to your circumstances, but that will work when the time comes.
When choosing someone to help you establish your estate plan, make sure you choose a licensed, experienced estate planning attorney.
• Licensed. Your estate planning attorney should be licensed to practice law in your state. Many so-called estate planners are unlicensed paralegals or insurance salespeople, and
simply do not have the education or expertise to tailor an effective estate plan for you.
• Experienced. If your attorney has years of experience, he or she has learned firsthand which strategies are effective and which are not. An experienced attorney is in the best position to give you solid, time-tested guidance.
• Estate Planning Attorney. Not all attorneys are estate planning attorneys. Within the practice of law, attorneys focus on many different areas, from divorce to litigation to patents. Estate planning attorneys focus their time on mastering the complexities of wills, trusts, and estates. You wouldn't choose a heart surgeon to perform brain surgery on you. In the same way, you don't want to choose a lawyer who does not focus on estate planning to help you plan your estate.
A licensed, experienced estate planning attorney will learn about your family's financial situation and estate planning concerns, and draft documents that not only allow your property to pass in the way you wish at the time of your death, but that can also address a number of other concerns, such as:
• Protecting Your Spouse. When you pass on money and other property to your spouse, it can be vulnerable to creditors, or even to a new husband or wife in the event of remarriage. A well-planned estate can keep your legacy in the hands of your spouse and family, instead.
• Protecting Your Children. Your children's inheritance can be vulnerable, too. Creditors' claims, divorce, lawsuits, and even poor spending decisions can eat away at money you intended for your kids' futures. Proper estate planning can help protect your children's inheritance and make sure that it lasts.
• Minimizing Taxes. Estate taxes, gift taxes, and income taxes can all reduce the inheritance you intend to leave for your loved ones. An effective plan can help you minimize the bite taken out of your estate by the IRS.
In the hands of the right advisor, your estate plan can be tailored to address all of these concerns and many others. It can be a valuable tool for protecting your spouse and children even after you're gone.
Nash Nash Bean & Ford are members of the American Academy of Estate Planning Attorneys and the National Academy of Elder Law Attorneys. To receive a copy of our most recent newsletter "Your Estate Matters" or for a free consultation on Estate or Long Term Care Planning, call 309-944-2188, 309-762-9368 or 1-800-644-5345. You may also contact our firm by email at info@nashbeanford.com or visit our web site at http://www.nashbeanford.com.
The firm devotes its practice primarily in the areas of estate, business and tax planning and related areas of the law, as well as elder law and trust administration and probate. We offer guidance and advice to our clients in every area of estate planning.
This column is designed for general information purposes only, and is not intended, nor should be construed or relied upon, as legal advice. Please consult your attorney if specific legal information is desired.
Tags: Amp, Array, Circumstances, Countless Families, Creditors, Divorce, Estate Planning, Financial Security, Ford, Futures, Knowledge, Likelihood, Mortgages, Nash, Paralegals, Wills And Living Trusts
Trackback URL: https://www.50pluslife.com/2012/05/17/what-is-an-effective-estate-plan/trackback/