May 30, 2012
Advance Care Directives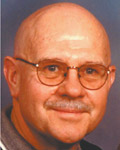 By Richard J. Schillig, CLU, ChFC, LUTCF
Independent Insurance and Financial Advisor
Folks. I can't over emphasize the importance of long-term care planning. This planning must be a part your regular retirement planning, both prior to retirement and during retirement. Long-term care is an emotional issue – it is a family issue. Every day I talk with people, and often I hear comments like – "I am not going to a nursing home" or "that will never happen to me." Well folks, I am here today to share with you the fact that it does happen. Today's longevity is greater than ever before, and for our generation and the baby boomer generation and beyond, long-term care is a reality…..and we need to plan for the potential of those costs.
Costs of long-term care can be addressed with a variety of products; insurance and annuities but in addition, we need to do some other planning, too. As an insurance agent, I deal with the costs of care by providing insurance plans – sometimes long-term care insurance and other plans; special annuities and life insurance plans designed for these costs. BUT, before we talk about those plans – let's talk about some other planning that should be done in planning for long-term care.
Long-term care planning should begin with the paperwork…..and the paperwork I am referring to is the "Advance Care Directive" – it is the most basic and important step in long-term care planning. Remember what I do. I am an insurance agent – I offer insurance products. This "Advance Care Directive" I am referring to is provided from an attorney, and it should be an attorney that knows something about long-term care planning. The directive should include several parts – a living will, a durable power of attorney which gives someone legal authority to make financial decisions on another's behalf and a health care proxy similar to a power of attorney. I've also heard this referred to as a 'do not resuscitate order 'DNR,' but it may also allow someone to make decisions regarding medical treatment and include a living-will that outlines instructions for end-of-life care.
This directive is invaluable for our children. An advance care directive is the first line of defense if a situation arises. Without an advance care directive, the family may need to petition the court to be appointed parent's legal guardian.
Can you imagine your family in this situation? It is important for families to talk about long-term care, so the adult children know their parent's preferences, wishes and goals. But this conversation is not an easy conversation, especially when parents are elderly. Elderly parents are sometimes suspicious of their children's financial motives. AND when there are numerous siblings, family decisions can become a three –ring circus with many conflicts and disagreements. Think about where your adult children are located geographically and how practical are periodic family meetings and agreements. Will all family members always agree? Long-term care planning is critical, and planning must start with this directive. The advance care directive is an essential part of that planning. What a wonderful gift that could be available for families – an Advance Care Directive.
Remember that directive needs to be drawn up by an attorney. There is a wealth of information on websites . If you use internet – just do a search of Advanced Care Directives – and note directives are often state specific, so do that search and be sure to include your own state within that research.
The Advanced Care Directive is a wonderful gift for families. We all need to consider that at some point in our lives, perhaps as a result of illness, accident or advanced age, we may lack the mental capacity to make or communicate responsible decisions about our own health care. Without directions to the contrary, medical professionals are generally compelled to make every effort to save and maintain your life. Depending on your attitude toward various medical treatments and your views on the quality of life, you may want to take steps now to control those future health-care decisions. You can do so by adopting one or more advanced directives for health care. If you do not adopt such a directive for health care, a family member may have to petition the court for the authority to make those decisions for you.
Filed Under: Family, Finance, Retirement
Tags: Advance Care Directives, Annuities, Baby Boomer, Baby Boomer Generation, Care Directive, Clu Chfc, Dnr, Durable Power Of Attorney, Emotional Issue, Financial Decisions, Health Care Proxy, Independent Insurance, Insurance Agent, Insurance Products, Long Term Care, Long Term Care Insurance, Power Of Attorney, Products Insurance, Schillig, Term Care Insurance
Trackback URL: https://www.50pluslife.com/2012/05/30/advance-care-directives/trackback/