May 30, 2012
Bullying Is Not Harmless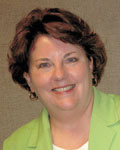 By Rondi Doyle
Director of Community Relations
Child Abuse Council
Bullying is in the news, on the talk shows, and recently a presidential candidate admitted to bullying when he was younger. Millions of kids each year are bullied, mostly while at school. With that many kids affected by this problem, it's time that adults start taking bullying seriously.
What is bullying? Bullying is a conscious, willful, and deliberate hostile activity intended to induce intimidation through the threat of further emotional or physical harm. Bullying can take several forms
• Physical (hitting, punching, beating) • Sexual
• Verbal (teasing, name calling, threats) • Hazing
• Emotional (intimidation using gestures, social exclusion, threats)
• Cyber-bullying (online harassment, hate messages, threats, impersonation and other digital abuse)
Bullying is not harmless. Many feel that bullying is just a natural part of growing up. This is a misconception. Bullying should not be considered a natural part of childhood. The pressure on the victims can affect them the rest of their lives. Young people, who are bullied, are at greater risk for problems such as anxiety, depression and low self-esteem and they are more likely to have problems as adults.
Every child has the right to feel safe at home, at school, and in the community. Bullying doesn't usually go away on its own and often gets worse with time. Bullying should not be tolerated. It needs to be dealt with directly. To stop hurtful behavior, we all need to respond when it occurs and take steps to prevent it. Every parent, guardian, or caregiver should be on the lookout for the warning signs:
• Your child comes home with torn, damaged, or missing pieces of clothing, books, or other belongings.
• Has unexplained cuts, bruises and scratches.
• Has few, if any friends, with whom she/he spends time.
• Seems afraid of going to school, walking to and from school, taking part in organized activities with peers.
• Finds or makes up excuses as to why she/he can't go to school or organized activities.
• Has lost interest in school work or organized activities or suddenly begins to do poorly in school.
• Appears sad, moody, teary or depressed when she/he comes home.
• Complains frequently of headaches, stomachaches, or other physical ailments.
• Experiences a loss of appetite.
• Appears anxious and suffers from low self-esteem.
Kids are often embarrassed they're being bullied and are reluctant to discuss it with their parents or caregivers. Keep an open line of communication with your children to let them know they can tell you about anything…even this.
If you are a parent, guardian or caregiver, listen and respond to all complaints from your children about bullying, even the seemingly trivial ones such as name calling. Also, talk to other adults who were in charge when the bullying occurred to find ways to remedy the hurt and prevent future problems. And consider how you treat others and how you allow others to treat you. As a role model, your actions and reactions can influence how children relate to each other.
For more information about the Child Abuse Council's prevention and education programs, you can visit us at www.childabuseqc.org or contact me at rondid@childabuseqc.org.
Filed Under: Health & Wellness, Personal Growth
Tags: Belongings, Child Abuse Council, Community Relations, Cuts Bruises, Digital Abuse, Gestures, Harassment, Hostile Activity, Impersonation, Intimidation, Low Self Esteem, Misconception, Missing Pieces, Parent Guardian, Physical Harm, Presidential Candidate, Safe At Home, Scratches, Social Exclusion, Warning Signs
Trackback URL: https://www.50pluslife.com/2012/05/30/bullying-is-not-harmless/trackback/