May 30, 2012
Home Care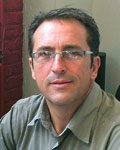 By Dan Adams
Lighthouse Homecare
As we age, more of us are expressing we want to stay in our homes. Everyone has different family structures and support. Even if you have strong family support, be open to the idea of having others help, too. Many people have an initial feeling of "not wanting strangers in the house." But caregiving can be physically and emotionally exhausting, especially if the primary caregiver is one person, such as a spouse. Your relationships will be healthier if you are open to the idea of getting help from more than one source.
As you search for a provider of home services, especially personal care and health care, you will probably start getting referrals from full-service agencies to independent providers. Which is the best option? Full service agencies or a private independent person? Using a full service agency can provide prescreened applicants who already have had background checks. Caregivers work for the agency, and things like tax issues and billing issues will be much simpler. When you have a private individual, you are responsible for backup coverage in case of illness or sudden terminations. With an agency, if a caregiver is sick, quits or is not working out, a replacement can be rapidly provided.
Here are some reasons for choosing Home Care:
• Home care is delivered at home. When we are not feeling well, most of us ask to be at home. We enjoy the sanctity of our residences and the joy of being with our loved ones.
• Home care keeps families together. This is particularly important in times of illness. The ties of responsibility and caring can be severed by hospitalization.
• Home care prevents or postpones institutionalization.
• Home care promotes healing. There is scientific evidence that many patients heal faster at home.
• Home care is safe. Many risks, such as infection, are eliminated or minimized when care is given at home.
• Home care allows for the maximum amount of freedom for the individual. Patients at home remain as engaged with their usual daily activities as their health permits.
• Home care promotes continuity. The patient's own physician continues to oversee his or her care.
• Home care is personalized and tailored to the needs of each individual. Patients receive one-on-one care and attention.
• Home care is less expensive than other forms of care, especially lengthy inpatient hospitalization.
Home care is the form of care preferred by the American public. Home care can prevent re-hospitalization and decrease the need for urgent care. When choosing a care provider agency, here are a few questions to ask:
– How do you recruit your caregivers?
– Should a scheduling conflict occur, are there trained back-up caregivers?
– Are your caregivers bonded and insured?
– Are the caregivers employees of the provider and who handles payroll and required taxes for the caregiver?
– What type of background checks and screening do you do?
We are lucky here in the Quad-Cities to have many FINE home care agencies who provide private duty care. Many of us offer a no commitment free consultation of our services. Please seek us out when you are thinking of future care and planning.
We would LOVE to take care of YOUR loved one. Please give us an opportunity to do so. Our phone number at Lighthouse Homecare is (309) 786-9982. You will not be disappointed in reaching out to us.
Filed Under: Health & Wellness
Tags: Background Checks, Billing Issues, Caregiver, Family Structures, Health Care, Hospitalization, Independent Person, Independent Providers, Institutionalization, Lighthouse, Personal Care, Personal Health, Prescreened Applicants, Private Individual, Referrals, Relationships, Sanctity, Strong Family, Terminations, Ties
Trackback URL: https://www.50pluslife.com/2012/05/30/home-care/trackback/