May 30, 2012
June Dates and Facts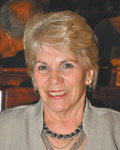 By Eloise Graham
June is bustin' out all over…or so goes the Rodgers and Hammerstein song!
June is busting with birthstones! Three different ones, to be exact. The pearl, which has been used as adornment for centuries; Alexandrite, a relatively modern stone that was first discovered in Russia; and moonstone, so named by Roman natural historian Pliny.
PEARL
The pearl was the favorite gem of the Roman Empire. They are unique as they are the only gems from living sea creatures and require no faceting or polishing to reveal their natural beauty. In the early 1900s, the first successful commercial culturing of round saltwater pearls began. Since the 1920s,
cultured pearls have almost completely replaced natural pearls in the market.
ALEXANDRITE
Alexandrite was first discovered in Russia in 1831 during the reign of Czar Alexander II. It is an extremely rare gem with chameleon-like qualities. Its color is a lovely blue to green in both daylight and fluorescent light; it changes color to a purplish red in incandescent light. Due to its rarity, some jewelers stock synthetic versions of this enchanting gemstone.
MOONSTONE
Moonstone was given its name because it was believed that moonstone's appearance altered with the phases of the moon — a belief that held until well after the sixteenth century. A phenomenal gemstone, moonstones show a floating play of light and sometimes show either a multirayed star or a cat's eye.
June is bursting with flowers! The flower for June is the rose. Roses of all colors are in bloom right now. But many other vibrant flowering bushes are displaying their color this month. Hydrangeas provide us with a bright display of pink to blue, depending on the acidity of the soil, or even the snowball white. Peonies may still be in bloom, depending on how mild the spring was. Many perennials carry over from May into June. The annuals that were planted mid-May are now taking hold. So June is truly bursting with color.
June is bursting with patriotism! Remember Flag Day on June 14. This date commemorates the adoption of the flag of the United States by a resolution of the Second Continental Congress in 1777. In 1916, President Woodrow Wilson issued a proclamation that officially established June 14 as Flag Day.
Filed Under: Featured, History
Tags: Adornment, Cultured Pearls, Czar Alexander Ii, Early 1900s, Faceting, Flowering Bushes, Incandescent Light, Natural Historian, Natural Pearls, Phases Of The Moon, Play Of Light, Purplish Red, Rare Gem, Rodgers And Hammerstein, Rodgers Hammerstein, Roman Empire, Saltwater Pearls, Sea Creatures, Synthetic Versions, White Peonies
Trackback URL: https://www.50pluslife.com/2012/05/30/june-dates-and-facts-2/trackback/