May 30, 2012
Why you don't want to wait "too long" to make your senior housing choice.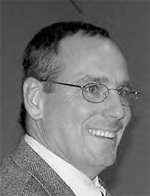 By Dan Dolan
Dan Dolan Homes
This elderly couple has been coming to my weekend open houses for a couple years now. I have really enjoyed their visits, because they are both retired teachers and are well traveled, so our conversations can cover a lot of ground. They have lived in their current two-story home for many years and raised their family there. And yes, their laundry is in the basement. They know that "one day" they will have to make the move. They visit with me periodically to see what's new.
Their recent visit was different. I noticed that the wife was now driving their car, and when they came in the
husband sat in the front foyer while his spouse walked through the home. I walked over to him, while his wife admired and studied some of the features in the model home. It was a scenario that I have seen repeated many times. Sometimes it's the husband who is impaired, and sometimes it's the wife. Often it's the result of an "incident"—a fall, a hip or knee problem or sometimes a heart-related incident. With this couple it was the latter. They now REALLY want to make the move to a home with all-on-one-floor living. And fast. But regrettably, the husband will be limited in the degree in which he can participate in the move. So, his wife will have to do most of the work, or at least supervise the relatives and friends who will do the necessary moving work. The couple indicated to me that they had "waited too long" to initiate the move.
They have known for a while that the yard work had become too onerous, in spite of the fact that they both enjoyed the plantings. And, of course, the stairs have been taking a toll on those aging limbs. "It was great while it
lasted," she said, "but the time has come," she added.
At Dan Dolan Homes, we've been helping senior families to address this need for over ten years. We know what they want and need and have incorporated it into our townhomes. Take no-step entry. Residents and visitors to a Dan Dolan town home can enter walking or in a wheel chair with no fear of having to climb a step. There are none. Once they enter the home, there are no steps or leg lifts required—not even to enter the master shower. Designed by the Association of Disabled Americans, our master shower has grab bars on three sides and a five foot wide entry so that even a walker or wheel chair can be used.
For some, the need for these amenities may not always be immediate. That's why we refer to our homes as having the ability to let homeowners "age in place." Living in a Dan Dolan Town Home, you need not relocate should you ever need a walker or wheel chair to navigate your home, because we make it easier to get around. In addition to no-step entry, our town homes have wider doorways, lever door handles, main floor laundry plus an array of options to meet specific lifestyle needs.
Of course, we take care of lawn maintenance, and we remove the snow, both of which are covered by the reasonable monthly Home Owners' Association fee. That lets homeowners travel summer and winter, if desired, with the knowledge that the yard is being taken care of. For homeowners who still enjoy planting a few tomato plants or a rose bush or two (or more), they are perfectly free to do so. Pets? A fence? Absolutely.
Some 10,000 Americans are achieving "senior status" each day. If you are among them and want to address your senior housing needs soon, we'd like to talk to you at any of our locations. You'll find our townhomes in Clinton, Bettendorf, Davenport, Blue Grass, Muscatine and Iowa City. In Davenport, our models are open 1 to 4 p.m. Saturdays and Sundays at Stone Gate East, Eastern Avenue just below 53rd Street. At all locations our Realtor hosts will be happy to show you our current homes and help you design the home of your dreams if you like. And be sure to ask for more information on a Reverse Mortgage for Purchase. Come out and see us this weekend.
Filed Under: Community, Finance
Tags: Address, Conversations, Dolan, Elderly Couple, Heart, Knee Problem, Laundry, Model Home, Open Houses, Plantings, Relatives, Retired Teachers, Senior Housing, Spite, Stairs, Yard Work
Trackback URL: https://www.50pluslife.com/2012/05/30/why-you-don%e2%80%99t-want-to-wait-%e2%80%9ctoo-long%e2%80%9d-to-make-your-senior-housing-choice/trackback/