May 30, 2012
YOUR SOCIAL SECURITY Rock Island, Illinois Office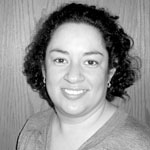 By Christina Vital
Manager
Rock Island Social Security office
BLOCKBUSTER STARS RIDE INTO RETIREMENT SUNSET
Summertime is here, and that means blockbuster movies are in season. This summer — and throughout the end of the year — moviegoers can catch some of the usual heroes on the silver screen.
Take Batman. He'll be back on the big screen in another surefire blockbuster. The superhero first gained fans in the comics back in 1939. He could be taking advantage of delayed retirement credits — the power to receive bigger payments for delaying retirement benefits beyond one's full retirement age. The credit could be worth as much as eight percent a year until age 70. Learn more about this super power available to
anyone at www.socialsecurity.gov/retire2/delayret.htm.
Dark Shadows will be making a big screen debut, based on the popular television series. The main character, Barnabas, is more than two centuries old. Surely, he would qualify for benefits if he would just go online and apply.
Then there are the marvelous superheroes of the "silver age" of comics, several of whom are appearing in The Avengers. Captain America was born in 1941, making him not only fit for leading but also ripe for retiring. The Hulk and Thor both came onto the scene in 1962; Iron Man and Nick Fury joined them in 1963. They, along with 1962's Spiderman (also enjoying a movie reboot this year) don't qualify for retirement benefits yet, but they might want to plan ahead by taking a look at the online Retirement Estimator at www.socialsecurity.gov/estimator, where they can get an instant, personalized estimate of future retirement benefits.
From Batman to Spiderman, Captain America to The Hulk, making a decision to retire does not mean hanging up your costume. Today's retirees are more active than ever, even as they collect benefits.
If you'd like to learn more about your own future retirement benefits, take a break from the big screen and take a look at your computer screen. Visit www.socialsecurity.gov/estimator to receive a picture of your own future retirement.
Ready to start the sequel now? Let the opening credits on your retirement begin; apply for benefits right over the
computer. Just visit www.socialsecurity.gov and click the "retirement" tab.
THIS FATHERS' DAY GIVE DAD
SOME EXTRA HELP
You can probably think of a number of times when you asked your dad for a little extra help. Now, with Fathers' Day right around the corner, is the perfect time to offer a little extra help for Dad. People across the nation are helping their dads save nearly $4,000 a year on the cost of Medicare prescription drugs. You can help your dad, too — and it won't cost you a dime.
The high cost of prescription medication can be a burden on fathers (or anyone) who have limited income and resources. But there is Extra Help — available through Social Security — that could pay part of his monthly premiums, annual deductibles, and prescription co-payments. That Extra Help is estimated to be worth about $4,000 a year.
To figure out whether your father is eligible, Social Security needs to know his income and the value of his savings, investments, and real estate (other than the home he lives in). To qualify for the Extra Help, he must be enrolled in Medicare and have:
• Income limited to $16,755 for an individual or $22,695 for a married couple living together. Even if his annual income is higher, he still may be able to get some help with monthly premiums, annual deductibles, and prescription co-payments. Some examples where income may be higher include if he or his spouse:
—Support other family members who live with them;
—Have earnings from work; or
—Live in Alaska or Hawaii.
• Resources limited to $13,070 for an individual or $26,120 for a married couple living together. Resources include such things as bank accounts, stocks, and bonds. We do not count his house and a car (if he has one) as resources.
Social Security has an easy-to-use online application that you can help complete for your dad. You can find it at www.socialsecurity.gov/prescriptionhelp. To apply by phone or have an application mailed to you, call Social Security at
1-800-772-1213 (TTY 1-800-325-0778) and ask for the Application for Help with Medicare Prescription Drug Plan Costs (SSA-1020). Or go to the nearest Social Security office.
To learn more about the Medicare prescription drug plans and special enrollment periods, visit www.medicare.gov or call 1-800-MEDICARE (1-800-633-4227; TTY 1-877-486-2048).
Think of all the times you've asked Dad for some extra help. This Father's Day, give your dad a little extra help he can use year-round — a savings of up to $4,000 a year on his Medicare prescription drugs through Extra Help available from Social Security.
Filed Under: Finance, Retirement
Tags: Avengers, Barnabas, Blockbuster, Captain America, Dark Shadows, Delayed Retirement, Illinois Office, Iron Man, Moviegoers, Nick Fury, Retirement Age, Retirement Benefits, Rock Island Illinois, Screen Debut, Silver Age, Silver Screen, Social Security Office, Surefire, Television Series, Www Socialsecurity Gov
Trackback URL: https://www.50pluslife.com/2012/05/30/your-social-security-rock-island-illinois-office-14/trackback/