July 5, 2012
Fear and Greed Index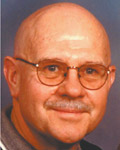 By Richard J. Schillig, CLU, ChFC, LUTCF
Independent Insurance and Financial Advisor
Really – what makes today's stock and mutual fund markets so volatile? We hear about lots of influences that cause the stock market to bounce all over the place. The S&P 500 and the Dow Jones Industrial Average indexes are designed to give an indication of market performance. News and market analysts continually state what they believe influenced that day's market performance. CNN Money has jumped on market volatility, too, and now provide another market index measuring – Fear & Greed. This is an interesting meter. Check it out on the internet by going to http://money.cnn.com/data/fear-and-greed/
The fear and greed index measures the emotion driving the market right now. The website actually shows a meter indicating extreme fear on far left starting at 0, then moving upward and to the right with a high of 100 measuring maximum greed. As of this writing, the fear and greed index was at 8 – designated as extreme fear – remember the lowest is 0 and the highest is 100. Recent emotions are of extreme fear reflected in these last months of stock market volatility. The Fear and Greed index also includes reading for prior day, prior week, prior month and prior year index. One year ago, the index was at 14 – indicating extreme fear.
The month of May was not good for the stock and mutual fund markets. May is always a difficult month for the market, and this year's month of May lived up to that reputation. What caused that volatility? CNN's Fear and Greed Index was at 8 on the last day of May. Regardless of the cause of volatility, it is certainly there. My question to retirees or folks soon to be retired who are 'victims' of the stock market is simply this – WHY? Why be continually 'victimized' by the market when there are alternatives. There are choices or alternatives completely safe from stock and mutual fund market volatility. Fixed and fixed index annuities, backed by the financial strength of the issuing insurance company, offer a safe money harbor choice. Why not take advantage of these choices? Don't let fear and/or greed make you a victim.
I am an insurance agent with lots of years of experience. I help my clients protect their valued retirement nest egg from the risks we face in life that are enhanced in retirement. One of the overriding risks is stock and mutual fund market volatility. An alternative to the 'Fear and Greed" associated with this volatility is the annuity arrangements we provide. Our clients following our annuity strategies have not lost money. Further, our clients will have no fear of losing money due to future market downturns. "Fear" will not exist in their lifetime.
On July 10 and 17, our "Choices" workshop will be offered again. See our ad below. "Choices" is an informational workshop and sales presentation covering many topics related to your retirement years and will introduce you to "Six New Ideas" built specifically to help address retirement needs – both now and in the future. Choices workshop offers a review of some of the annuity choices we have as an alternative to market volatility.
We also continue our monthly Community Meeting for persons aging into Medicare. Our next meeting is scheduled for July 20. If you are qualifying for Medicare – this meeting will simplify the very complex subject of Medicare. We will have enrollment forms available, assuming interest in enrolling in a Medicare plan, but the intention of our meeting is not to enroll anyone. Our purpose for this meeting is to provide information. Avoid the fear and anxiety of all those Medicare decisions that need to be made. We promise you will understand the options you have with Medicare. Call us anytime for additional details. Or email us at: rjsandassoc@att.net.
Enjoy these beautiful summer days.
Filed Under: Finance, Retirement
Tags: Clu Chfc, Cnn, Cnn Money, Dow Jones, Emotion, Extreme Fear, Fear And Greed Index, Fixed Annuities, Greed, Independent Insurance, Index Annuities, Market Analysts, Market Index, Market Performance, Mutual Fund Market, Performance News, S Market, Schillig, Stock Market Volatility, Volatility Index
Trackback URL: https://www.50pluslife.com/2012/07/05/fear-and-greed-index/trackback/