July 5, 2012
Is this a good time to put my home on the market, or should I wait for a better time?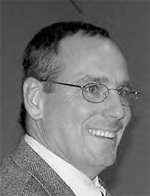 By Dan Dolan
Dan Dolan Homes
The questions that I get from potential home buyers at my weekend open houses are an outstanding barometer of what's on the mind of consumers relative to their home buying outlook and intentions. Sometimes the questions relate to financing. Or to construction trends. Or to the reason for rising home prices. Or to hardwood flooring vs carpeting. And I still get frequent queries on these topics and others, as well. But lately, the number one topic on the minds of my open house visitors relates to when should they put their current home on the market? And, should they wait to buy their new home? I think those answers are easy, but the rationale for the action timetable is somewhat more complex for reasons that I'll explain below.
One must keep in mind, however, that selling an existing home is generally coupled with buying a new home, so the "best" course of action must take into consideration the totality of the entire "turnaround" transaction of both selling and buying a home.
First the answer to Part 1:
NOW is one of the best times to put a home on the market that we have seen in a long long time. Years, in fact.
There are currently a series of dynamics in the marketplace that many of us have not seen in a lifetime. The reasons include both demand as well as price factors that were in large measure engineered by the recent housing "bubble" that we've been reading about for several years.
• New home construction virtually died nationally over the last three to four years and we underbuilt our annual home needs by millions of units.
• Adult children living at home increased from some 4
million in the mid 2000s to nearly 6 million last year.
• The dramatic reduction in mortgage rates has driven
down the total cost of owning a home today to 2002 levels, making it even more attractive to own a home.
• Recent increased home sales activity here in the Quad- Cities combined with the limited growth of new listings–will soon limit the home choice for buyers.
• We have just entered the prime real estate selling season.
• Accordingly, we believe that NOW until year end is a very favorable timeframe to place a home on the market, to take advantage of the factors favorable to selling a home.
Now for Part 2 of the answer:
Waiting until "later" to buy the next home will force buyers to purchase at a time of rising construction costs, rising interest rates and more limited availability. NOW is also the best time to buy a new home.
In our view, waiting until next year to sell and repurchase will be less profitable, long term, than completing that sell-and-buy transaction in the current market.
At the recent annual meeting of Berkshire Hathaway shareholders in Omaha, no less of a financial guru than Warren Buffett indicated that if he could, he would buy thousands of single family homes this year, and that they would represent one of his most successful investments of the next decade. He fully expects home prices to rise dramatically over that period. Recent presentations by industry specialists retained by Ruhl & Ruhl Real Estate have indicated that the current period is likely to be a unique opportunity for households of all ages to secure the most favorable housing opportunities for a foreseeable period.
I realize that some readers may wonder how the best time to sell can also be the best time to buy. But, the fact is that what counts is the totality of the buy-sell transaction. Market demand is what makes it a good time to sell now, and the anticipated future rising costs are what makes now a good time to buy. So, for those wondering, "Should I buy or sell now or later?" I would reiterate that sooner is better than later to take action.
Filed Under: Finance
Tags: 2000s, Adult Children Living At Home, Better Time, Buying A New Home, Construction Trends, Dolan, Dramatic Reduction, Existing Home, Frequent Queries, Hardwood Flooring, Home Today, Housing Bubble, Living At Home, Long Long Time, Mortgage Rates, Must Take Into Consideration, New Home Construction, Open House Visitors, Owning A Home, Quad C
Trackback URL: https://www.50pluslife.com/2012/07/05/is-this-a-good-time-to-put-my-home-on-the-market-or-should-i-wait-for-a-better-time/trackback/