July 5, 2012
July Dates and Facts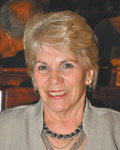 By Eloise Graham
July's birthstone is the ruby, so named because of its red color. The word "ruby" is derived from the Latin word "ruber" meaning red. The ruby is considered one of the four precious stones, together with the sapphire, the emerald, and the diamond.
July's flower is the larkspur. However, in doing research, some resources said that the water lily and the sunflower were also flowers of July.
History in July – We are all aware of the Fourth of July. I decided to randomly pick two other dates and find out some of the history fact on those days through the years. I picked July 7 and July 23.
July 7…
1550 Chocolate introduced
1753 English parliament grants Jewish English citizenship
1754 Kings College in New York City opens (renamed Columbia College)
1802 First comic book "The Wasp," is published
1846 U.S. annexes California
1862 Land Grant Act endows state colleges with federal land
1943 Third day of battle at Kursk: Germans occupy Dubrova
1948 Cleveland Indians sign Leroy "Satchel" Paige at 42
1949 "Dragnet" premieres on NBC radio; also a TV series in 1951 and 1967
1973 78 drown as flash flood sweeps a bus into a river, India
1997 Tiger Woods wins golf's Western Open
2010 A heat wave in the U.S. and Canada kills nine people
July 23…
1540 Turkey recognizes Janos Sigismund Zapolyai as vassal-king of Hungary
1764 James Otis publishes views on taxation without
representation
1798 Napoleon captures Alexandria, Egypt
1827 First U.S. swim school opens (Boston Mass)
1850 17th Postmaster General: Nathan K Hall of New York takes office
1903 Ford Motor sells first Model A car
1930 Earthquake strikes Ariano Italy, 1,500 killed
1955 New York Yankees Bob Cerv and E Howard are first to hit consecutive pinch home runs
1973 Ozark AL plane knocked out of air by lightning,
St. Louis-36 die.
1994 Longest baseball rain delay (3:39) as Giants beat Mets 4-2 in New York City
2000 55th U.S. Women's Open Golf Championship.
Filed Under: History
Tags: Alexandria Egypt, Bob Cerv, Cleveland Indians, Earthquake Strikes, English Parliament, Flash Flood, Flowers Of July, History Fact, James Otis, Land Grant Act, Leroy Satchel Paige, Nbc Radio, New York Yankees, Open Golf Championship, Ozark Al, Postmaster General, Satchel Paige, Taxation Without Representation, Vassal King, Water Lily
Trackback URL: https://www.50pluslife.com/2012/07/05/july-dates-and-facts/trackback/