July 5, 2012
Serving You in Your Time of Need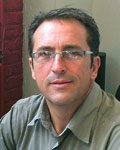 By Dan Adams
Lighthouse Homecare
We, at Lighthouse Homecare, realize that you didn't spend your entire life to reach the point where you are not able to enjoy it to its fullest in your later years. That's why we know that it is important
to provide you with as many types of services as possible.
It is our pleasure to serve those in need of care in the Quad-Cities area, as well as many outlying areas. From short-term care to long-term care, from companionship to only a one-time, one-hour need, Lighthouse Homecare is here to serve you in your time of need.
Our caregivers are on-call 24 hours a day, seven days a week, and 365 days of the year. Our caregivers have been trained to document and journal all care requirements and needs, as well as chart the client's progess for future physician or caregiver reference. For those who qualify, we also provide a sliding fee scale, which has given clients the opportunity to have excellent care on a limited budget.
Here is a list of the wide variety of service that Lighthouse Homecare can provide. If you don't see what you need, please don't hesitate to call us!
• Up to 24-Hour Care
• Nurse on Call
• Post Hospital Care
• Respite Care
• Personal Care
• Companionship
• Alzheimer/Dementia
• Telehealth Services
• Medication Services
• Shopping & Errands
• Meal Preparation
• Transportation
• Housekeeping/Laundry
• Packing Services
• Beautician Services
And More…
Office hours are 8:30 a.m.-4:30 p.m. Monday through Friday.
We have 24-hour ON-CALL service.
Iowa – (563) 441-9982
Illinois – (309) 786-9982
Filed Under: Community, Health & Wellness
Tags: 365 Days, Care Nurse, Companionship, Day Seven, Days Of The Year, Dementia, Excellent Care, Housekeeping, Lighthouse, Long Term Care, Meal Preparation, Medication Services, Outlying Areas, Packing Services, Progess, Quad Cities Area, Respite Care, Short Term Care, Time Of Need, Time One
Trackback URL: https://www.50pluslife.com/2012/07/05/serving-you-in-your-time-of-need/trackback/