July 5, 2012
Summer Fun That Won't Break the Bank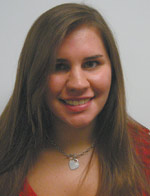 By Jenna Orabutt
Augustana College student intern
Child Abuse Council
Growing up, my family was always very cost conscious, so when summer rolled around, my mom was always looking for cheaper alternatives to the traditional pricey ones. One of my favorite summertime activities was the weekly drive-in we always went to. This cheap, fun activity led to some unforgettable memories that I still smile about today. There are several cheap, or even free, alternatives to the typical costly activities most people do during the summer. Keep reading for some fun ideas!
• Coming up July 31-August 5 is the Mississippi Valley County Fair. This fair will provide plenty of entertainment, and Wednesday, August 1, kids are admitted free until 5 p.m. There will also be grandstand acts such as The Band Perry performing for a very reasonable price.
• The Taste of the Quad-Cities is another cheap alternative to an average day meal. All 40 restaurants in attendance are required to have at least one $1 menu item to ensure the price stays low for attendees. On Saturday, there will also be a fireworks show and a Hy-Vee Kids Fest.
• One free option for the whole family is the Family Museum in Bettendorf, Iowa every Monday in July. This educational and fun museum will entertain the kids all day long. Along with the Family Museum, the Moline Aquatic Center (from 5-8 p.m. only), the Botanical Center, and the Putnam Museum are also free on Mondays in July.
• If you would like a more active outing to do with kids, Ride the River is a great option for you. This 18-mile long bike trail is a scenic and fun activity to do on a beautiful summer day.
• Another fun option is taking the kids to the movies, but we all know this can be an expensive endeavor. 20th Century Fox's "Ice Age: Continental Drift" will be coming out July 13, but instead of taking the kids to the opening day, wait until Tuesday when The Rave in Davenport, Iowa has $5 movie days.
• Similarly, The Great Escape in Moline, Illinois has Kids' Summer Movie Days, and shows a film every Tuesday and Wednesday throughout the summer. Tickets are just $1.50 per movie or $5 for a summer pass. Look on their website for a schedule of films!
• If your children are a fan of animals, this one's for you! The Niabi Zoo is a fun and affordable way to get the family outside and look at some unusual animals. Tickets are only $5 for adults and $4 for children ages 4-12. For an even more unforgettable event, you can pay an extra $4 every day from 11 a.m.-2 p.m. and hand-feed a giraffe and get a picture taken with the tall creature!
• Last but not least, this unique activity is sure to entertain the young ones. The Great River Tug Fest is a giant tug of war match, and a rope that is 2,400 feet long, and held on the shorelines between LeClaire, Iowa and Port Byron, Illinois. This annual fest is August 9-11 this year, and will have a huge firework display on the Friday of Tug Fest. There will also be kid's activities, such as crafts, a river walk, and even a children's tug of war match. This event is sure to be a hit for the whole family.
With the money we saved throughout the summer, my family always took a camping trip right before school. We were able to do this because of the cheaper options we opted for, and we still had fun all summer long! Everyone wants summer to be made of memories for their children, but still wants to be cost effective and watch the budget. Using these ideas, your family is sure to have a fun filled summer, all while not breaking the bank!
For more information about the Child Abuse Council's prevention and education programs, you can visit us at www.childabuseqc.org.
Filed Under: Community, Featured, News
Tags: 20th Century Fox, Beautiful Summer, Bettendorf Iowa, Bike Trail, Botanical Center, Child Abuse Council, Continental Drift, Davenport Iowa, Fireworks Show, Free Alternatives, Free Option, Grandstand, Hy Vee, Mississippi Valley, Putnam Museum, Student Intern, Summer Fun, Summertime Activities, Taste Of The Quad Cities, Very Reasonable Price
Trackback URL: https://www.50pluslife.com/2012/07/05/summer-fun-that-won%e2%80%99t-break-the-bank/trackback/