August 2, 2012
Avoiding Family Fights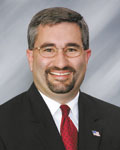 By Curt Ford
Nash Nash Bean & Ford
Nana loved celebrating family events and holidays with all her family. The multi-generational group gathered for birthdays, baptisms and Thanksgiving. They even had their own family event for New Year's Day. No one could imagine not spending the holidays together.
But, when Nana died, her incomplete and out-of-date will not only separated her estate, but divided her family as well. Her oldest son thought he should have received the family business outright, while the youngest daughter wanted to sell her perceived share to an outside offer. Four years later, they are still fighting over the land, and family events are a thing of the past.
Even the best drafted estate plan in the world cannot guarantee your family will get along after you pass away. Sometimes, family fights over an estate plan are unavoidable.
However, a well-crafted estate plan can lessen the possibilities of disputes and discourage challenges to your estate plan. To further discourage challenges, you may even insert clauses into your documents that disinherit anyone who challenges your estate plan.
Of course, heading off legal challenges does not stop families from fighting in other ways. You can prevent many of these fights by talking to your family about your estate plan now. Tell them what your plans are and why. Most family fights arise because someone was surprised by the inheritance he or she received. When people expect to receive one thing, but receive something else, they often are angry or bitter. If you tell them ahead of time and tell them the reasons why, you can prevent your family members from being surprised.
You can't prevent all family fights over your estate, but you can make them far less likely.
Nash Nash Bean & Ford are members of the American Academy of Estate Planning Attorneys and the National Academy of Elder Law Attorneys. To receive a copy of our most recent newsletter, "Your Estate Matters," or for a free consultation on Estate or Long Term Care Planning, call (309) 944-2188, (309) 762-9368 or 1-800-644-5345. You may also contact our firm by email at info@nashbeanford.com, or visit our website at www.nashbeanford.com.
The firm devotes its practice primarily in the areas of estate, business and tax planning and related areas of the law, as well as elder law and trust administration and probate. We offer guidance and advice to our clients in every area of estate planning.
This column is designed for general information purposes only, and is not intended, nor should be construed or relied upon, as legal advice. Please consult your attorney if specific legal information is desired.
Tags: American Academy Of Estate Planning Attorneys, Baptisms, Bean Ford, Birthdays, Celebrating Family, Clauses, Elder Law Attorneys, Estate Planning Attorneys, Family Business, Family Fights, Family Members, Free Consultation, Inheritance, Legal Challenges, Nana, Nash, National Academy Of Elder Law Attorneys, New Year, Possibilities, Youngest Daughter
Trackback URL: https://www.50pluslife.com/2012/08/02/avoiding-family-fights/trackback/