August 2, 2012
Choices in Senior Living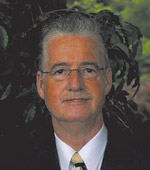 By Roger Brannan
Administrator
Bettendorf Health Care
Explore the many options available in today's senior housing.
The choices for senior housing have changed significantly over the years. Back in the 1990s, seniors had basically two choices; either living at home or move into a nursing home if their health declined. Twenty years later, there are now many choices for seniors. Home Health Services allow seniors to stay at home and have a visiting nurse come in and assist them. Another option is to move into an independent/assisted living apartment. In this environment, they rent an apartment, have home-cooked meals served to them in a dining room, and a nurse supervises their medication administration and activities of daily living.
There are some independent/assisted living facilities that now accept Medicaid which is a plus for those seniors on limited incomes.
Nursing homes are now seeing their population change. Seniors, who come to a nursing home, for the most part are in their 90s, compared to 80s years ago. Residents, who live in nursing homes, have increased medical needs that require 24 hour supervision. And naturally, the cost of living in a nursing home is greater compared to independent/assisted living due to the increased needs of the resident. Today, the average cost of nursing home care in the Quad-Cities is $5,500 to $6,500 per month. And, Medicaid does cover the cost of nursing home care should the resident deplete their assets.
Seniors today are fortunate that there are so many choices in senior housing today. And in the Quad-Cities, there are many facilities to choose from.
At Bettendorf Health Care Center, we provide skilled and intermediate nursing care. We offer private rooms, semi-private rooms, and suites. We participate in both Medicare and Medicaid programs. If anyone is looking for long-term care in a homelike atmosphere, they can call us at (563) 332-7463 and ask to speak to Kelsey Snyder for a personal tour.
Filed Under: Community, Retirement
Tags: Assisted Living Facilities, Bettendorf, Brannan, Health Care Center, Home Health Services, Homelike Atmosphere, Kelsey, Living At Home, Medicaid Programs, Medication Administration, Nursing Care, Nursing Home Care, Nursing Homes, Personal Tour, Population Change, Private Rooms, Quad Cities, Senior Housing, Two Choices, Visiting Nurse
Trackback URL: https://www.50pluslife.com/2012/08/02/choices-in-senior-living-2/trackback/