August 2, 2012
Moving – I Feel Your Pain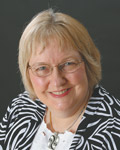 By Gail Glockhoff-Long
GolderCare Solutions
Your Advocacy Connection
Offering Comprehensive Care and Financial Advocacy
Is it time to move? There are so many issues to weigh. For our office, our lease renewal was coming up and we needed more space to better serve our clients. Where would we go? We had to find the right space – enough space, but not too much, in a location with the necessary amenities. All of the options and pricing can be confusing. The emotions involved with a move can be even more confusing. I felt a new kinship with so many of our clients and their families considering the decision of when is the right time to move from the family home to a smaller place.
The first consideration for us was how much space we needed in a convenient location. That decision mirrors our client families. Is the big two story house with a basement and lots of stairs still needed, now that the kids have moved out and we have more difficulty with mobility? Something smaller – maybe a one bedroom apartment – would be easier to maintain and navigate. Location is always a consideration. Do I want to be closer to the kids, or stay in the community I know? Is it convenient for visitors?
What amenities are appropriate? In our office search, wheelchair accessibility and appropriately-sized conference rooms were of major importance. Families consider level of care needed. What level is appropriate? Independent living? Assisted living? A skilled nursing facility? Is memory care more appropriate? It can be very confusing, even for the most astute. Enlisting the services of a professional is often the most efficient approach for the time and money. We worked with David Levin, a professional commercial real estate broker, to help guide us through the many options. We are very pleased with our final choice. For a senior, it is important to have an independent opinion on the level of care needed, followed by guidance on the appropriate housing recommendation. The family can then visit the facilities and weigh their options. One option may have great curb appeal but may not offer the appropriate level of care. When it comes to the care of your loved one, look beyond the esthetics of the building to the level of competency and compassionate care provided by the staff.
Once the new space was selected, I knew the move logistics would be challenging. Shopping for new furniture, arranging for movers, sorting and packing, transferring phone service, sorting and packing, forwarding mail, more sorting and packing, cancelling discontinued services, coordinating construction on the new space, cleaning the old and the new…all was expected and went off with only minor glitches.
My surprise was the emotional side of the move. We had outgrown our old office, and it was no longer appropriate. The newest staff member used whatever desk was empty that day. The lack of private offices and the size of the conference rooms often led to juggling of rooms if an appointment lasted longer than predicted. The door configuration made it impossible to use either conference room for one client in a specialized wheel chair. Even with these problems, we were familiar with our old office. We knew where things were. We knew what to expect and made due. Much like many seniors in houses that are no longer appropriate or safe. They stay because it is familiar. Change can be scary.
We had a similar range of emotions as many of our seniors. There was a growing excitement, with anticipation of the new office…but there was also an undercurrent of anxiety. Would people find us? Would the phone move go smoothly? Would the furniture fit? Where would we put things? Could the ARC shred all of the purged documents? Would we like our new neighbors? Would they be friendly? Would they like us? The new layout required procedure changes. Would everyone adjust to the changes? Would we find new places for lunch?
We were losing a part of our office family. We had to grieve the loss of our office home, even though we all knew intellectually that it was no longer appropriate. Most have heard of the stages of grief – denial, anger, and bargaining, before we reached final acceptance. Don't be surprised by the stages of grief as you, or your family member, transitions from home to senior housing. That transition often involves a loss of some independence and familiarity. but the gain is increased safety, sociability and ease of mind.
We looked to a professional to help us find an appropriate new "home." If it is time to consider moving from the family home to appropriate senior housing, enlist the assistance of an independent advocate to help find the best match for you.
Gail Glockhoff-Long has over 23 years experience in the insurance field. She is the GolderCare Solutions office manager and Benefits Advocate and can be found at the new GolderCare office located at 4101 John Deere Road, Suite A in Moline, IL. GolderCare Solutions provides long term care solutions for both Iowa and Illinois clients.
Filed Under: Community, Family
Tags: Advocacy, Bedroom Apartment, Client Families, Commercial Real Estate, Commercial Real Estate Broker, Comprehensive Care, David Levin, Enough Space, Final Choice, Independent Living, Kinship, Lease Renewal, Necessary Amenities, Office Search, Real Estate Broker, Right Time, Skilled Nursing Facility, Stairs, Time And Money, Wheelchair Accessibility
Trackback URL: https://www.50pluslife.com/2012/08/02/moving-%e2%80%93-i-feel-your-pain/trackback/