August 3, 2012
Affordable Care Act Does Not Mean Cut Medicare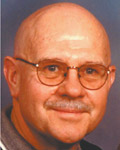 By Richard J. Schillig, CLU, ChFC, LUTCF
Independent Insurance and Financial Advisor
I hear everywhere about the Healthcare Reform law cutting Medicare benefits. Not true… just the opposite. The Affordable Care Act recently ruled constitutional by the Supreme Court actually strengthens Medicare by helping seniors take better charge of their health. The law provides important benefits not previously available such as free preventive services, free annual wellness visits and a 50 percent discount on prescription drugs for Medicare recipients in the coverage gap known as the "donut hole."
Here are the top things to know for seniors:
• Under the healthcare law, your existing guaranteed Medicare-covered benefits won't be reduced or taken away. Neither will your ability to choose your own doctor.
• Nearly four million people with Medicare received cost relief during the law's first year. If you had Medicare prescription drug coverage and had to pay for your drugs in the coverage gap known as the "donut hole," you received a one-time, tax free $250 rebate from Medicare to help pay for your prescriptions. That was in 2011, when Medicare folks hit the donut hole. This year in 2012, if you have high prescription drug costs that put you in the "donut hole," you now get a 50 percent discount on covered brand-name drugs AND a 14 percent discount on generic medications. Between now and 2020, you'll get continuous Medicare coverage for your prescription drugs. The donut hole will be closed completely by 2020.
• Medicare covers certain preventive services – annual wellness physicals and other preventive services with no coinsurance or deductible or copayment….let me list a couple of these preventive services….abdominal aortic aneurysm screening, bone mass measurement, cardiovascular screening, cervical and vaginal cancer screening, colorectal cancer screening, diabetes screening, influenza vaccine, hepatitis B vaccine for people at risk, HIV screening, breast cancer screening – mammogram, medical nutrition therapy services for folks with diabetes or kidney disease, pneumonia vaccine, prostate cancer screening, smoking cessation counseling, welcome to Medicare physical exam – initial preventive physical exam, when you first join Medicare, available during the first 12 months, then after that, you receive one annual wellness visit every 12 months.
• It is also important to note the life of the Medicare Trust fund will be extended as a result of reducing waste, fraud and abuse, and slowing cost growth in Medicare, which may provide future cost savings on premiums and coinsurance.
These benefits evidence the strength the Affordable Care Act extends to Medicare benefits. Again, I emphasize these are benefits…..when you hear about cuts to Medicare…..cuts are not applied to benefits. The Affordable Care Act strengthens Medicare and helps seniors take charge of their health.
There are a great number of resources available to help seniors understand Medicare benefits. Our firm provides Medicare insurance…..through supplements and prescription drug coverage with Original Medicare OR the alternative to Original Medicare with Medicare Advantage Plans Medicare Part C. Call us if we can help with understanding Medicare Benefits. The Affordable Care Act strengthens Medicare. The affordable care act did not cut Medicare Benefits.
Questions? Please call us (563) 332-2200 check our website: www.richardschillig.com.
Filed Under: Finance, Health & Wellness, News
Tags: Affordable Care, Bone Mass Measurement, Brand Name Drugs, Cardiovascular Screening, Care Act, Diabetes Screening, Donut Hole, Generic Medications, Hepatitis B, Hepatitis B Vaccine, Influenza Vaccine, Medicare Benefits, Medicare Coverage, Medicare Prescription Drug, Medicare Prescription Drug Coverage, Medicare Recipients, Prescription Drug Costs, Prescription Drug Coverage, Screening Colorectal Cancer, Vaginal Cancer
Trackback URL: https://www.50pluslife.com/2012/08/03/affordable-care-act-does-not-mean-cut-medicare/trackback/