August 3, 2012
On the Go With Joe Hutter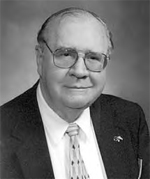 Seniors And Law
Enforcement Together (SALT)
By Joe Hutter
On the outside of the envelope you just got in the mail is written, "check enclosed." It is a real check, but in the letter it asks you not to cash the check. On the outside of another envelope you received in the mail is written, "Please open promptly." Why is this so important? It is because the companies want your money. There are more and more ways that some groups or people are trying to take your money.
Working at home is becoming another big scam. Do not answer any computer spam you may get offering money to you while you are at home. Most spams are bogus.
Recent polls show that people over 50 years of age have and use credit cards more than people 49 years of age and younger. Be careful where you use a credit card and keep receipts to reconcile to your credit card statement.
Our Triad SALT group is taking our show on the road. If you would like for our group to meet with you and your neighbors at your senior housing facility, call Pam in the Scott County Sheriff's Office at (563) 326-8217 and schedule a date with her. We will bring our group to your group, to discuss matters that make a difference to seniors and keep seniors safe.
Take care.
Filed Under: Community
Tags: County Sheriff, Credit Card Statement, Credit Cards, Envelope, Hutter, Law Enforcement, Mail, Money, Neighbors, Pam, Polls, Receipts, Scott County, Senior Housing, Seniors, Show On The Road, Spams, Triad, Working At Home
Trackback URL: https://www.50pluslife.com/2012/08/03/on-the-go-with-joe-hutter-34/trackback/