August 3, 2012
YOUR SOCIAL SECURITY Rock Island, Illinois Office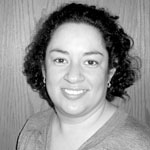 By Christina Vital
Manager
Rock Island Social Security office
BEWARE OF SCAMS
No one wants to fall victim to a scam artist or identity thief. You may think you're safe simply by not carrying your Social Security card with you and not providing your personal information over the Internet or by email. But, scam artists have become shrewd. Never reply to an email claiming to be from Social Security and asking for your Social Security number or personal information.
Identity theft is one of the fastest-growing crimes in America. If you think you've been the victim of an identity thief, you should contact the Federal Trade Commission (FTC) at www.ftc.gov/bcp/edu/microsites/idtheft. Or, you can call 1-877-IDTHEFT (1-877-438-4338); TTY 1-866-653-4261.
Some people, who receive Social Security and Supplemental Security Income (SSI) benefits, are victimized by misleading advertisers. Often, these companies offer Social Security services for a fee, even though the same services are available directly from Social Security free of charge. These services include getting a:
• Corrected Social Security card showing a bride's married name
• Social Security card to replace a lost card
• Social Security Statement
• Social Security number for a child
Some direct scammers suggest that Social Security is in dire financial shape, and that people risk losing their Social Security or Medicare benefits, unless they send a contribution or membership fee to the advertiser.
If you receive or see what you believe is misleading advertising for Social Security services, send the complete mailing, including the envelope, to: Office of the Inspector General, Fraud Hotline, Social Security Administration, P.O. Box 17768, Baltimore, MD 21235. Also, advise your State's attorney general or consumer affairs office and the Better Business Bureau.
To learn more about identity theft, please visit www.socialsecurity.gov/pubs/10064.html. Read about misleading advertising at www.socialsecurity.gov/pubs/10005.html.
Please don't let a scam artist or identity thief take advantage of you.
SOCIAL SECURITY AND WOMEN
August 26 is known as Women's Equality Day. On that date in 1920, the 19th Amendment to the U.S. Constitution was signed, giving women the right to vote.
Social Security treats men and women equally. Men and women with identical earnings histories are treated exactly the same. However, there are things women in particular should know about Social Security. Although treated equally by Social Security, there are trends and differences in lifestyle that can affect benefits.
For example, women tend to care for many people: spouses, children, and parents. Taking time away from the workplace to care for a newborn child or aging parent can have an impact on your future Social Security benefits.
Also, despite significant strides through the years, women are more likely to earn less over a lifetime than men. Women are less often covered by private retirement plans, and they are more dependent on Social Security in their retirement years.
And, women tend to live about five years longer than men, which means more years depending on Social Security and other retirement income or savings.
If a woman is married to a man who earns significantly more than she does, it is likely she will qualify for a larger benefit amount on his record than on her own.
Want to learn more? Visit our Women's page at www.socialsecurity.gov/women. Follow the link on that page to our publication, What Every Woman Should Know. You can read it online, print a copy, or listen to it on audio. We provide alternate media as well to reach as many women as possible and to provide the information the way you'd like to receive it.
Learning about your future Social Security benefits and how men and women are treated just the same in the eyes of Social Security: what better way to celebrate Women's Equality Day?
QUESTIONS AND ANSWERS
GENERAL
Question:
How can I get a copy of my Social Security Statement?
Answer:
If you are age 18 or older, you may get your Social Security Statement conveniently online at any time after creating
an account at www.socialsecurity.gov/mystatement. The Statement provides estimates for retirement, disability and survivors benefits, as well as a way to determine whether your earnings are accurately posted to your Social Security record. Social Security sends paper Social Security Statements in the mail only to people age 60 and older and, beginning July 2012, to workers the year they turn 25. If this applies to you, you should receive your Statement about two to three months before your birthday. Also, you can get an instant, personalized estimate of your future retirement benefit using our online Retirement Estimator at www.socialsecurity.gov/estimator.
Filed Under: Finance
Tags: Better Business Bureau, Consumer Affairs Office, Financial Shape, Fraud Hotline, Gov Pubs, Illinois Office, Medicare Benefits, Misleading Advertising, Name Social Security, Office Of The Inspector General, Social Security Administration, Social Security Card, Social Security Number, Social Security Office, Social Security Services, Social Security Statement, Socialsecurity Gov, Ssi Benefits, Supplemental Security Income, Supplemental Security Income Ssi
Trackback URL: https://www.50pluslife.com/2012/08/03/your-social-security-rock-island-illinois-office-16/trackback/