August 28, 2012
Act now to avoid increased home prices and possibly higher mortgage rates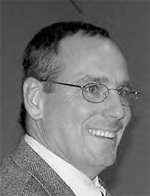 By Dan Dolan
Dan Dolan Homes
We knew it had to come sooner or later. Well, it's here. Suppliers have been bombarding me with price increases over the last two weeks. First the roofing systems. An increase of $1,000 per home. Next: Plywood costs. We use a lot of plywood in each home, and the increase in worldwide consumption has raised our costs dramatically. And while we could switch to alternative products, it has been my belief that plywood is better for our applications, and I refuse to "cut corners" and sacrifice our home quality. Across the board, both labor and material costs have been affected, and in checking with homebuilder associations, I'm finding that area homebuilders are all likewise impacted.
What to do? For one thing, we did negotiate some concessions via an agreement to hold off home price increases until September 30, after which a 2.5 percent home price increase will go into effect. That means seniors interested in buying a new home have a little leeway to get in on current prices. At Dan Dolan Homes, we will hold current pricing on all contracts written on or before September 30, regardless of when the home is delivered. In some instances, delivery could be after the holidays.
The good news. Local residential home sales have been "hot," and competitively priced existing homes have been selling briskly—some within a week or two of being listed. According to a recent report by Caroline Ruhl, President of Ruhl&Ruhl Realtors, the inventory of available homes to sell is dramatically low, thereby creating an added potential for sellers to realize a quicker sale of their existing home.
Mortgage rates and the coming presidential election. With the continuing saga of historically low mortgage rates comes the anticipation that after the elections, mortgage rates will skyrocket. I gave up forecasting mortgage rates long ago, and I'm not sure that will in fact happen. But, for anyone contemplating a home purchase within the next year or so, the prudent thing would be to act now, rather than gamble on continuing low rates. I recognize that many of our buyers choose not to finance their new home, but the likelihood is that the buyer of their existing home will. And historically, every 1 percent increase in the mortgage rate equates to a 12 percent increase in the monthly mortgage payment. With every 12 percent increase in payments, the number of qualified buyers shrinks, resulting in fewer qualified buyers for your home.
In summary:
1. When we are forced to raise new home prices by 2.5 percent on September 30, your $250,000 home will cost you an added $6,250.
2. If mortgage rates go up after the elections in November, every 1 percent increase in the rate raises a buyer's
monthly mortgage by 12 percent.
3. Our Davenport homes still qualify for the Davenport Now tax rebate, which could put an estimated extra $5,000 to $8,000 in your pocket.
Action to take:
Visit with one of our Realtor hosts at our weekly open houses at Stone Gate East real soon. Let them put together a proposal for your senior dream home and let us work with you to pull it all together. After all, those extra savings in your pocket can be used in many ways to enhance your quality of life. Did someone say "diamond ring, grand piano, a new sailboat or maybe a trip to Tahiti?"
Tags: Alternative Products, Anticipation, Buying A New Home, Concessions, Dolan, Existing Home, Home Mortgage Rates, Home Quality, Homebuilders, Leeway, Low Mortgage, Material Costs, Plywood, Presidential Election, Price Increases, Residential Home Sales, Roofing Systems, Ruhl Ruhl Realtors, Saga, Worldwide Consumption
Trackback URL: https://www.50pluslife.com/2012/08/28/act-now-to-avoid-increased-home-prices-and-possibly-higher-mortgage-rates/trackback/