August 28, 2012
Divorce and Your Estate Plan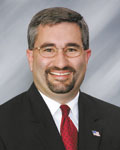 By Curt Ford
Nash Nash Bean & Ford
Divorce is a challenging time in any family's life, changing the lives of everyone involved. But, as wrenching an experience as it can be, it's not necessarily over once the final papers are signed.
You may have divided property and designed custody arrangements, but that doesn't mean you've ended the process, especially regarding any estate planning you did – or did not do – during your marriage.
The good news is that updating your estate plan and related documents is a straightforward process. If you created an estate plan with your now ex-spouse, you will need to create a new will and/or living trust. You will also want to review your financial and health care powers of attorney to see who is your agent. If you named your spouse as your agent, he or she may retain that designation despite the divorce unless you create new documents and name a new agent.
In addition to reviewing your will or trust and your powers of attorney, you also need to check the beneficiary designations on any life insurance policies or retirement accounts. You may have listed your former spouse as the beneficiary, and in many cases, a divorce does not terminate those designations. To be safe, you should complete new forms naming a new beneficiary.
Depending on your circumstances, you do not need to remove a former spouse from every role in your estate plan. For example, it may be appropriate to have your ex-spouse continue to serve as trustee for a children's trust.
The important thing is to review your documents so you know exactly what role an ex-spouse is currently playing in your estate plan and to decide what role – if any – he or she should have now. An attorney experienced with estate planning can help you answer these questions and develop estate planning documents that reflect your wishes.
Nash Nash Bean & Ford are members of the American Academy of Estate Planning Attorneys and the National Academy of Elder Law Attorneys. To receive a copy of our most recent newsletter, "Your Estate Matters," or for a free consultation on Estate or Long Term Care Planning, call (309) 762-9368 or 1-800-644-5345. You may also contact our firm by email at info@nashbeanford.com or visit our website at www.nashbeanford.com.
The firm devotes its practice primarily in the areas of estate, business and tax planning and related areas of the law, as well as elder law and trusts administration and probate. We offer guidance and advice to our clients in every area of estate planning.
This column is designed for general information purposes only, and is not intended, nor should be construed or relied upon, as legal advice. Please consult your attorney if specific legal information is desired.
Filed Under: Finance
Tags: American Academy Of Estate Planning Attorneys, Amp, Bean Ford, Beneficiary Designations, Circumstances, Custody Arrangements, Designation, Divorce, Elder Law Attorney, Estate Planning Attorneys, Ford, Health Care, Life Insurance Policies, Living Trust, Marriage, Nash, National Academy, Powers Of Attorney, Retirement Accounts, Trustee
Trackback URL: https://www.50pluslife.com/2012/08/28/divorce-and-your-estate-plan/trackback/