August 28, 2012
YOUR SOCIAL SECURITY Rock Island, Illinois Office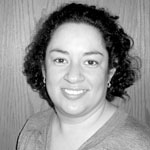 By Cristina Vital
Manager
Rock Island Social Security office
CELEBRATE HISPANIC HERITAGE MONTH; USE ONLINE SERVICES

Hispanic Heritage Month begins on September 15, and whether you prefer communicating in English or Spanish, there are some important online services we'd like you to know about. You can find them at www.socialsecurity.gov and at our Spanish site, www.segurosocial.gov.
If you are ready to apply for Social Security retirement benefits now, you can do it quickly and easily on your home or office computer. The online application takes as little as 15 minutes. Once you complete the online application and "sign" it with the click of a mouse, your application is complete. In most cases, there are no documents to submit or additional paperwork to fill out. Online is the easiest way to apply, and you can do it in English or Spanish.
In addition to applying for Social Security retirement benefits, you also can apply for Medicare — in as little as 10 minutes, from start to finish.
But, you can do more than apply for benefits. You can find a lot of information and a number of online services that allow you to complete your Social Security business online, in English or Spanish. One of the most popular is our Retirement Estimator, which provides an instant, personalized estimate of your future Social Security benefits. Using the actual wages posted in your Social Security record, the Estimator will give you a good picture of what to expect in benefits. It protects your personal information by providing only retirement benefit estimates — it does not show the earnings information used to calculate the benefit estimate, nor does it reveal other identifying information. You can plug in different retirement scenarios and future wage amounts to get estimates for different situations.
If you already are entitled to Medicare and are having trouble with the cost of prescription drugs, you might qualify for Extra Help from Social Security. The Extra Help can save you as much as $4,000 each year. You can learn all about it and apply online.
Whether you prefer to do business online in Spanish or English, our website is the place for you. Visit www.segurosocial.gov or www.socialsecurity.gov during Hispanic Heritage Month, or anytime. It's so easy!
SOCIAL SECURITY AND LIVING ABROAD

These days it is more common than ever for a person to travel across the globe – either for vacation or to live
in another country permanently. If you are one of these people, Social Security offers a special website:
"Social Security Payments Outside the United States." The website features all you need to know about Social
Security while living abroad. You can find it at www.socialsecurity.gov/international/payments.html.
If you're in the planning stages of moving to another country, you may want to check out our "Payments Abroad Screening Tool." It will ask you a few short questions and will let you know whether your payments can continue. It may make a difference in your decision to live abroad.
The page also offers links to publications, such as Your Payments While You Are Outside The United States, which explains how your benefits may be affected and other important information you need to know about receiving Social Security benefits while outside the country.
In the top, right corner of the page, you'll find important information on how to contact Social Security when you are abroad — to ask questions, make requests, or report events and changes that may affect payments.
Whether you're stateside or abroad, you'll want to pay a visit to www.socialsecurity.gov/international/payments.html.
IF 2013 IS YOUR LUCKY YEAR TO RETIRE, PREPARE NOW

Do you plan to begin receiving Social Security retirement benefits early in 2013? If so, now is the time to prepare. We recommend you apply up to four months before you want your retirement benefits to begin.
These days, you no longer need to travel to an office or wait in line to apply for benefits. You can do it from your
home or office computer. The Social Security website at www.socialsecurity.gov makes the process easy and convenient.
You can complete your application for retirement benefits in as little as 15 minutes. In most cases, after you submit your online application electronically, that's all you have to do. You're done. There are no forms to sign or additional paperwork to complete. In rare cases where we need additional information, a representative will contact you.
Not ready to retire yet? Perhaps you want to plan ahead and begin considering your options regarding when to retire. In that case, you'll want to visit Social Security's website to use our convenient and informative retirement planner at www.socialsecurity.gov/retire2. Here you can find out just how close you are to meeting your financial goals and then "bookmark" the website to apply for retirement benefits whenever you are ready.
We encourage people at any stage in their working career to use the Retirement Estimator for an instant, personalized estimate of future retirement benefits. Find it at www.socialsecurity.gov/estimator. Remember that you're always first in line when you go online, to www.socialsecurity.gov.
Here's to a lucky 2013. If you're planning to retire and begin receiving Social Security benefits in January, start the year off right by applying online now for Social Security benefits.
Filed Under: Finance
Tags: Benefit Estimate, Business Online, Hispanic Heritage Month, Illinois Office, Medicare, Office Computer, Paperwork, Prescription Drugs, Retirement Benefit, Rock Island Illinois, Security Business, Security Retirement Benefits, Segurosocial, Social Security, Social Security Benefits, Social Security Office, Social Security Record, Social Security Retirement, Wages, Www Socialsecurity Gov
Trackback URL: https://www.50pluslife.com/2012/08/28/your-social-security-rock-island-illinois-office-17/trackback/