September 27, 2012
"The Mother Road"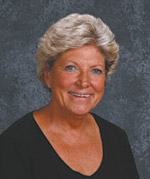 By Mary Schricker Gemberling
John Steinbeck and his wife Carol had just arrived in Chicago where they purchased a Victory Red 1936 Chevrolet sedan. They headed west on Route 66, a voyage that would later become fodder for one of the greatest American novels ever written. In his famous social commentary, The Grapes of Wrath, John Steinbeck proclaimed U. S. Highway 66 the "Mother Road." Steinbeck's classic 1939 novel, combined with the 1940 film recreation of the epic tale, served to immortalize Route 66 in the American consciousness.
As an English major, The Grapes of Wrath was certainly on my required reading list, but I have to admit that my infatuation with the highway came, not from my literary experiences, but from the popular 1960's TV show. Each week, Ivy Leaguer, Tod Stiles, played by Martin Milner (cast in the role over Robert Redford) and bad boy Buz Murdoch, AKA George Maharis climbed in their Corvette and gave us a convertible view of America with stories of discovery, hope, fortune, rebellion, empowerment and change. The show captivated an entire post WWII generation and instilled the sense of adventure that Route 66 travelers still seek today.
US Route 66, also known as the Will Rogers Highway, Main Street of America or the Mother Road, was a highway within the U.S. Highway System. Established on November 11, 1926, the road, covering a total of 2,448 miles, originally ran from Chicago, Illinois, through Missouri, Kansas, Oklahoma, Texas, New Mexico, Arizona, and California before ending at Los Angeles. Route 66 served as a major route for those in search of adventure. The sharp increase in tourism gave rise to roadside attractions, including teepee shaped motels, frozen custard stands, Indian curio shops, and reptile farms.
During its 60 year existence, the road was under constant change. The beginning of the end of "US Route 66" came in 1956 with the signing of the Interstate Highway Act by President Dwight Eisenhower. As people found faster and more direct interstate routes to and from their destinations, once thriving towns along old 66 began to die. By 1985 the final stretch of the highway was decommissioned and "US Route 66" officially ceased to exist.
In 1990, the first Route 66 association was founded in Arizona. Other groups in many of the original cities and states soon followed. Various sections of the road itself were placed on the National Register of Historic Places. Thanks to the combined efforts of those committed to saving this important piece of our history, 230 buildings along the route are presently on the National Register of Historic Places. Thousands of travelers from the United States, as well as from around the world, now make driving "Route 66" their destination. The central Illinois towns along the route are rich in the history of their contributions to the undeniable significance of Route 66. I now live six miles from one of those towns, Atlanta Illinois, where the 19 foot tall Bunyan Giant serves as a popular photo op welcoming Route 66 travelers. We often have breakfast at the famed Palms Grill and have visited several area museums dedicated to the history of Route 66.
The road continues to be a source of inspiration for artists, authors, film-makers and musicians, and the power and romance of the road continues to be discovered. The most popular sites along the route today are the old roadside diners, motels, gas stations, souvenir shops and theatres. A Rutgers University study released in March estimated that people spend $132 million annually along old Route 66, traversing across eight states. Those driving Route 66 today are reminded of simpler time, before strip centers, shopping malls, golden arches, Starbucks, or Wal-Marts. It's a trip back in time when gasoline was cheap; a time before bottled water or cappuccino; a simpler time before cell phones, text messages or the internet. Route 66 is big cities, small towns, rich farmland, majestic mountains, vast prairies, wide open ranges. It is America through and through.
Mary, a former educator and Seniors Real Estate Specialist, is the author of two books, The West End Kid and a Labor of Love.
Filed Under: Personal Growth
Tags: Aka George, American Consciousness, American Novels, Curio Shops, Dwight Eisenhower, Gemberling, George Maharis, Grapes Of Wrath, Grapes Of Wrath John Steinbeck, Highway Act, Ivy Leaguer, John Steinbeck, Martin Milner, Mother Road, President Dwight Eisenhower, Roadside Attractions, Rogers Highway, Tod Stiles, Wife Carol, Will Rogers
Trackback URL: https://www.50pluslife.com/2012/09/27/%e2%80%9cthe-mother-road%e2%80%9d/trackback/