September 27, 2012
Annual Enrollment Period Begins October 15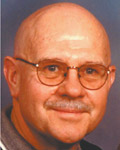 By Richard J. Schillig, CLU, ChFC, LUTCF
Independent Insurance and Financial Advisor
It's here again. The Medicare Annual Enrollment period begins October 15 and ends December 7. For the second consecutive year, AEP has moved to a more consumer-friendly time period. This Annual Enrollment period allows Medicare Beneficiaries the option of changing their choice of health plans and/or prescription drug plans for 2013.
Folks, if you are happy with your Medicare Choice, no action is required during the Annual Enrollment Period. Your plan will renew automatically – unless you received notification of plan termination. There are very few plan terminations this year. Annual Notification of Plan Changes will be mailed to Medicare Beneficiaries by each insurance company soon. If you wish to change your choice of Medicare Plans for 2013, you may do so beginning October 15. The new plan choice then will become effective January 1, 2013.
Let's review the choices we have for Medicare. This choice is available for Medicare Beneficiaries who do not have a retiree plan provided by a former employer. Really, the choice is simple. If we do not have major medical insurance continuing from a former employer, we may opt to remain with Original Medicare or opt to select a Medicare Advantage Plan. Original Medicare is major medical insurance provided by the government and regulated by the Center for Medicare and Medicaid Services (CMS). Medicare Advantage Plans are offered by private insurance companies but regulated by CMS. In order to participate in Medicare, retirees must have paid into the social security system for a total of 40 quarters or 10 years.
President Lyndon Johnson's 'Great Society' in the mid 1960's, introduced Original Medicare with two parts: Part A Hospital and Part B Medical Services. These two original parts remain. However, since there is a deductible for hospitalizations and co-insurance for medical services, most Medicare folks elect to purchase a Medicare Supplement or Medigap policy to cover the deductible and co-insurance. And this is where the complexity with Medicare begins. Medicare Supplement policies are standardized. There are 10 standardized Medicare Supplement Plans. Each plan is identified with a letter. But, this lettering system has nothing to do with the Medicare lettering system. Standardized means benefits by-law from the same lettered plan are identical from insurance company to insurance company. But, often the premium will be different. In 2012, there remains 10 Medicare Supplement policies and 18 prescription drug plans for these Medicare Regions. That's where the confusion and complexity of Medicare rests.
What was originally two basic parts to original Medicare has now evolved into two additional parts offered by private insurance companies – a Medicare Supplement and a Prescription Drug plan. In electing this Original Medicare Choice there are lots of decisions to make
Another different choice we have is the Medicare Advantage Plan. Advantage plans are not offered by Medicare but these plans are clearly regulated by CMS. Advantage Plans are offered by private insurance companies. This year, there are eight different Medicare Advantage Plans offered by private insurance companies for these Medicare regions. Medicare Beneficiaries may choose one plan as an alternative to Original Medicare. Most Medicare Advantage Plans (but not all) include a prescription drug plan. Several Medicare Advantage Plans are offered with $0 monthly premium – consequently their popularity.
Are these $0 monthly premiums beneficial for you? That's what our periodic meetings are all about. We review and simplify this very complex subject of Medicare and review and help you determine the appropriateness of this Medicare Choice for you.
Check our ad for times and locations for our information packed meetings. Call us for details or for a reservation (563) 332-2200.
In addition to the monthly Community Meetings, we will be available again at HyVee in Bettendorf Devils Glen Road location to answer your Medicare questions beginning in early October.
Enjoy these beautiful fall days.
Filed Under: Finance, Retirement
Tags: Advantage Plan, Annual Enrollment, Center For Medicare And Medicaid Services, Cms Medicare, Enrollment Period, Friendly Time, Major Medical Insurance, Medicare Beneficiaries, Medicare Choice, Medicare Plans, Plan Choice, Plan Termination, Plan Terminations, Prescription Drug Plans, President Lyndon Johnson, Private Insurance Companies, Retiree Plan, Schillig, Second Consecutive Year, Social Security System
Trackback URL: https://www.50pluslife.com/2012/09/27/annual-enrollment-period-begins-october-15/trackback/