September 27, 2012
Ask the Audiologist – Why do hearing aids cost so much?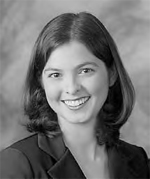 By Margaret Christiansen, AU.D, CCC-A
Audiology Consultants, P.C.
Why do hearing aids cost so much?
Getting hearing aids is a big decision. Not only do they have a big effect on your enjoyment of life and your relationships with others, they are also a substantial purchase. There are a number of factors that affect the cost of hearing aids. Some of the cost factors depend on your individual selection of hearing aid; other costs are predetermined.
There is a wide range of hearing aid technology (and of course, associated cost) available. Not all hearing aids are created equal. It is important to discuss your individual expectations and needs with your hearing professional. Your audiologist is trained in the available technologies and will be able to explain what the differences in technology will mean for you. There is no one hearing aid that is best suited for everyone. Your audiologist will help you select the hearing aids that are most appropriate for your hearing loss and life style.
In addition to the varied technology options in hearing aids, there are many other factors that drive the base cost of hearing aids. Below are several of the biggest factors that go into hearing aid cost.
One of the reasons that hearing aids are expensive is the way services are billed. Many hearing professionals include their services in the price of the hearing aids. This means that when you pay for your hearing aids, you are also paying for fitting/dispensing fees and future appointments for trouble shooting and fine tuning. Since each practice is different, it is important to find out what is included in their hearing aid cost and for what period of time. Some practices cover a lifetime of service on hearing aids, while others may only cover
services during the initial hearing aid warranty period.
Another aspect of hearing aid cost is that the hearing aid market is relatively small. Hearing aid technology is used on a relatively small number of individuals, compared to the amount of individuals using other technologies, such as computers or cell phones. This means that more of the cost for the research for developing the technology and producing the hearing aids is paid for in each product.
Many hearing aids are also custom made. This does not allow for mass production and requires highly trained individuals to spend time making each and every custom fit hearing aid or earmold. Custom products are made from impressions of the individual's ear for a secure and comfortable fit. Occasionally, an earmold or hearing aid does not fit in the desired fashion. Hearing aid companies stand behind the fit of their hearing aids and will remake new hearing aids at no additional charge.
New hearing aids also come with a trial period, so an individual has the option to return a hearing aid for any reason within a predetermined period of time. When hearing aids are returned to a manufacturer, they cannot be reused or resold. Hearing aids are medical devices, and once it has belonged to an individual, it cannot be used for another. The cost that hearing aid exchanges and returns cost the hearing aid manufacturers is reflected in what they must charge for their product.
Don't let your financial concerns stand in the way of treating your hearing loss. Many practices offer several payment options to help with the cost of the aids. Some insurance plans even provide some coverage. There are agencies and groups that may be available to help if an individual is not able to afford hearing aids. Your audiologist is a valuable resource and can guide you in hearing aid selection, as well as present available financial options.
Filed Under: Health & Wellness, Technology
Tags: Aids, Appointments, Audiologist, Audiology, Available Technologies, Ccc, Christiansen, Cost Of Hearing Aids, Hearing Aid Technology, Hearing Aids, Hearing Loss, Life Style, Lifetime, Period Of Time, Relationships With Others, Substantial Purchase, Technology Options, Trouble Shooting, Warranty, Warranty Period
Trackback URL: https://www.50pluslife.com/2012/09/27/ask-the-audiologist-why-do-hearing-aids-cost-so-much/trackback/