September 27, 2012
YOUR SOCIAL SECURITY Rock Island, Illinois Office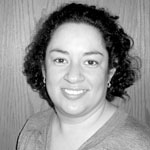 By Cristina Vital
Manager
Rock Island Social Security office
DISCOVER A NEW WORLD OF SERVICE AT www.socialsecurity.gov
With Columbus Day in October, now is the season to explore and discover. Hop aboard, and discover a new world of service at www.socialsecurity.gov.
There is so much you can learn and so many things you can do on Social Security's website. Information on retirement, survivors, disability, Supplemental Security Income (SSI), and Medicare are easily accessible on Social Security's homepage. But, the website offers much more.
You can apply online for Social Security retirement benefits. Not sure whether you're ready to retire? We can help you plan ahead and chart your course with our online benefit planners. Perhaps the most impressive of these planners is the online Retirement Estimator, which you can use to get quick and personalized estimates of your retirement benefits based on different scenarios.
Set your sights on our website and discover the online Social Security Statement. Your Statement provides a list of your recorded earnings and a written estimate of your future Social Security benefits. You can get your own Statement at www.socialsecurity.gov/mystatement.
Our publications explain all of Social Security's programs. You'll find the "Get a publication" link at the left side of the home page at www.socialsecurity.gov. There, you'll find information on all of our services. Dozens of our publications are available in 15 languages. We have a Spanish language website that people can explore too, at www.segurosocial.gov.
If you have a question that you can't find answered in the publications, click on our "FAQs," or frequently asked questions. You'll find the big question mark at the right of the page.
So set sail for a new world of discovery at www.socialsecurity.gov. You'll be pleasantly surprised at all you can accomplish there.
SUPPLEMENTAL SECURITY INCOME (SSI): 40 YEARS OF HELPING PEOPLE IN NEED
The Social Security Amendments of 1972 created a new federal benefit program. This month, that program — the Supplemental Security Income (SSI) program — celebrates its 40th anniversary. Administered by Social Security, SSI is a needs-based program for people 65 or older, blind, or disabled who have limited income and resources.
For income, we count things such as wages, Social Security benefits, and pensions. However, Social Security does not count all of your income when it decides whether you qualify for SSI. For example, we don't count food stamps or most home energy assistance.
For resources, we count the things you own, such as real estate (other than the home you live in), bank accounts, cash, stocks, and bonds. A person with resources worth no more than $2,000 may be able to get SSI. The resource limit is $3,000 for couples.
To qualify for SSI, you also must live in the United States or the Northern Mariana Islands and be a U.S. citizen or national. In rare cases, noncitizen residents can qualify for SSI. If you live in certain types of institutions or live in a shelter for the homeless, you may qualify for SSI.
People with blindness or a disability who apply for SSI may be able to get free special services to help them work. These services may include counseling and job training.
The monthly maximum federal SSI payment is the same nationwide and amounts to $698 for an individual and $1,048 for a couple. However, the amount you receive depends on factors such as where you live, your living arrangements, and your income. Some states add money to the federal payment.
Funding for the SSI program comes from the general revenues of the U.S. Treasury, not from Social Security payroll taxes.
To learn more about SSI, read the online publication, You May Be Able To Get Supplemental Security Income (SSI) at www.socialsecurity.gov/pubs/11069.html or visit the SSI page at www.socialsecurity.gov/ssi.
ELECTRONIC PAYMENTS: THE BEST (AND SOON ONLY) WAY TO GET YOUR BENEFITS
Chances are, if you receive Social Security benefits, Supplemental Security Income (SSI), or any federal payment, you receive it electronically. More than 90 percent of people getting monthly Social Security benefits already receive electronic payments. If you don't yet, that's about to change.
There is a U.S. Department of Treasury rule that does away with paper checks for most federal benefit and non-tax payments by March 1, 2013. With a few exceptions, this mandate includes Social Security, SSI, Veterans Affairs, Railroad Retirement Board, Office of Personnel Management benefits, and other non-tax payments.
People required to switch have the option of direct deposit to a bank or credit union account or they can have their monthly payment directed into a Direct Express® debit card account (Treasury's debit card program). Please visit www.godirect.org to learn more.
So, why the push for electronic payments instead of paper checks received in the mail? There's a list of reasons an electronic payment is better than an old-fashioned paper check. It is:
• Safer: no risk of checks being lost or stolen
• Easy and reliable: no need to wait for the mail or go to the bank to cash a check
• A savings of a taxpayer's money: no cost for postage and paper and printing; Treasury estimates this will save taxpayers $1 billion over 10 years
• Good for the environment: it saves paper and eliminates the need for physical transportation.
If you still get your check in the mail, don't wait for the new rule to go into effect next year— sign up for electronic payments now. Please visit www.godirect.org today and begin getting your Social Security and SSI payments the safe, easy, reliable way — electronically.
Filed Under: Finance, Retirement
Tags: Benefit Planners, Columbus Day, Helping People In Need, Illinois Office, Language Website, Publication Link, Question Mark, Rock Island Illinois, Security Retirement Benefits, Segurosocial, Social Securi, Social Security, Social Security Benefits, Social Security Office, Social Security Retirement, Social Security Statement, Spanish Language, Supplemental Security Income, Supplemental Security Income Ssi, Www Socialsecurity Gov
Trackback URL: https://www.50pluslife.com/2012/09/27/your-social-security-rock-island-illinois-office-18/trackback/