October 29, 2012
Healthcare Changes Coming Regardless of Who's Elected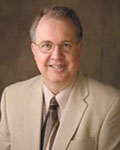 By Jamie Long
GolderCare Solutions and
Jamieson Long & Associates
Your Advocacy Connection: Offering Comprehensive Care and Financial Advocacy

Healthcare Changes Coming Regardless of Who's Elected
It's October as I write this, so I don't know who will win the American Presidential election. But, in one sense, it really doesn't matter much. No matter who wins, changes are coming to American healthcare. It's just a matter of the specifics as to how healthcare will be delivered and paid for in the United States.
When it comes right down to it, nobody disputes that American healthcare is fragmented, inefficient and expensive. Too often, it's dangerous. None of this is to deny that American healthcare providers can, and often do, provide excellent, sometimes miraculously heroic care. It's simply a question of how can we deliver that level of care more consistently and more efficiently.
Although there is a great deal of disagreement about how to "fix" American healthcare, it is widely acknowledged that the deficiencies lie mainly within the system in which and by which healthcare is administered.
Some systems are synergistic. A synergistic system, as taken as a whole, is greater than the mere sum of its parts. Other systems are dysfunctional. In the throes of dysfunction, a system, when evaluated as a whole, may be less than the sum of its parts. The problem here isn't the individual provider or team of providers. The problem here is the system itself. Excellent healthcare outcomes also often occur despite the system rather than because of it. When they do occur, it is often because of provider heroics in overcoming the deficiencies and other limitations of the delivery system.
The most commonly identified problem with the way healthcare is rendered in this country is that the majority of providers operate separately and, often times in isolation, from one another. Doctor A does one type of procedure. Doctor B does another. There is no overarching system to coordinate Doctor A's and Doctor B's care for Patient P, who needs both. The failure to coordinate Patient P's care between Doctors A and B leads to many of the ills of modern healthcare: duplicate or otherwise unnecessary tests and procedures, gaps in care, dangerous drug interactions, etc.
The solution to this problem is both obvious and doable: provide an overarching system of care coordination for patient care. This will deliver better medical outcomes and better patient satisfaction while at the same time reducing waste and inefficiency.
Regardless of what the legislators and regulators do going forward, the push for the use of care coordinators in healthcare delivery is market-driven and powerful. Private insurers, as well as Medicare and Medicaid, are increasingly insisting on the use of care coordinators in physician's practices, hospitals and long-term care facilities to take a big bite out of healthcare's current fragmentation and inefficiency. Estimates are that care coordination, in conjunction with the patient centered medical home model of healthcare delivery, can produce better healthcare outcomes, greater patient satisfaction, and cost savings of as much as 20% – 30%.
As Patient Advocates, we at GolderCare Solutions have been providing varying levels of private care coordination for our clients since 2008, when we founded the company. In some cases, our acute and long-term care coordination plays a decisive role in enabling our clients to remain as independent as possible, living at home for longer than they would otherwise been able.
We look forward with eager anticipation to the widespread addition of care coordinators and care coordination to the healthcare delivery system in the coming years. Working together with them will enable them and us, as Patient Advocates, to provide a truly synergistic level of care coordination and patient advocacy to our clients.
Jamie Long is the CEO and founder of GolderCare Solutions. He serves as a Patient Advocate on the GolderCare team.
Filed Under: Health & Wellness, News
Tags: Advocacy, American Healthcare, American Presidential Election, Amp, Comprehensive Care, Deficiencies, Delivery System, Disagreement, Healthcare Outcomes, Healthcare Providers, Heroics, Isolation, Jamieson, Specifics, Synergistic System, Throes, United States, Wins
Trackback URL: https://www.50pluslife.com/2012/10/29/healthcare-changes-coming-regardless-of-who%e2%80%99s-elected/trackback/