October 29, 2012
November – Veterans, Elections and Thanksgiving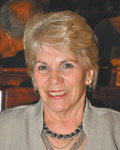 By Eloise Graham
Veteran's Day

On the 11th hour of the 11th day of the 11th month of 1918, an armistice, was declared between the Allied nations and Germany in the First World War, then called "the Great War." The following year, November 11 became known as "Armistice Day." Many states observed this as a holiday and a day to give thanks for our troops. It wasn't until 1938 that Armistice Day became a legal federal holiday throughout the nation. In the aftermath of World War II and the Korean War, Armistice Day became Veterans Day, a holiday dedicated to American veterans of all wars. President Dwight Eisenhower signed into legislation the name change on June 1, 1954.
Congress passed the Uniform Holidays Bill in 1968. This act sought to ensure three-day weekends for federal employees in order to encourage travel and tourism. The observation of Veterans Day was set as the fourth Monday in October. The first Veterans Day under the new law was Monday, October 25, 1971. Many states were confused by this change. The people were upset by it because the actual date of Veterans Day carried historical and patriotic significance to many Americans. So, in 1978, President Gerald Ford signed a new law returning Veterans Day to November 11. If the 11th should happen to fall on a Saturday or Sunday, the holiday would be the following Monday. This year Veterans Day will be observed on Monday, November 12, 2012.
Election Day

In the United States, Election Day is the day set by law for the general elections of public office. It occurs on the Tuesday after the first Monday in November. The earliest possible date is November 2 and the latest possible date is November 8.
Federal offices are voted on only on even-numbered years. The President and Vice President are voted on every four years. Election to the House of Representative and the Senate are held every two years. Representatives hold a two-year term and are up for re-election every two years. Senators hold a six-year term with one third of the Senate body up for re-election every two years.
Many state and local offices are also voted on at the same time for convenience to the voter and to save costs on the elections. However, a handful of states hold elections for state offices during odd-numbered or off years. Congress has mandated a uniform date for presidential and congressional elections, though early voting is nonetheless authorized in many states. In Oregon, where all elections are vote-by-mail, all ballots must be received by a set time on Election Day. In the state of Washington, also a vote-by-mail only state, ballots need only be postmarked by Election Day. In many states, Election Day is a civic holiday. Some states require that workers be allowed to take time off to vote without loss of pay. California Elections Code provides that employees be allowed two hours off with pay either at the beginning or the end of a shift.
Thanksgiving

Thanksgiving Day this year is Thursday, November 22. The chosen date for Thanksgiving has changed some throughout the past 200 plus years. The Feast of Thanksgiving has had various dates to coincide with the time of harvest. President Abraham Lincoln decided that all of the states should come together and have one day set aside as the official day of thanks. On October 3, 1863, he issued a "Thanksgiving Proclamation" to officially set aside the last Thursday of November as the national day for Thanksgiving. Sixty-six years later, President Franklin D. Roosevelt changed the date to be the third Thursday of November. He did this in part to make the Christmas shopping season longer and thus stimulate the U.S. economy. The word "Thanksgiving" conjures up thoughts of family dinners, roast turkey, pumpkin pie and much more to be thankful for. But, let us also remember to be thankful for a country where we can go vote without hindrance or fear of persecution and for the soldiers that have guarded our country so that we have such freedoms.
Have a Thankful November!
Filed Under: History
Tags: 11th Hour, Aftermath Of World War Ii, Allied Nations, American Veterans, Armistice Day, Dwight Eisenhower, Eloise, Federal Employees, Federal Offices, First Monday, First World War, General Elections, Gerald Ford, Great War, Korean War Armistice, Legal Federal Holiday, President Dwight Eisenhower, President Gerald Ford, Veterans Day, World War Ii
Trackback URL: https://www.50pluslife.com/2012/10/29/november-veterans-elections-and-thanksgiving/trackback/