October 29, 2012
What to do?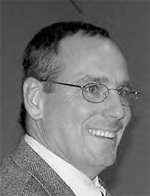 By Dan Dolan
Dan Dolan Homes
With the apparent change in momentum forward, there are implications for builders and buyers. For builders, the need is to dig more holes and build! Faster. For instance, if you drive by our Stone Gate East location off Eastern Avenue in Davenport, you will see six homes in various stages of construction. Half are sold already, and the move-in dates are in early spring. We anticipate that the unsold homes will be sold long before their completion, and we'll need to dig more holes shortly after the holidays to get ready for the spring market. Currently, our crews continue working full time. If you drive by our Bettendorf location off Devils Glen Road, you'll see the same active construction scene, and if you continue on to our Clinton site, you will see where the resolution of the Thompson prison issue is expected to further stimulate new home demand.
For home buyers in the Quad-Cities community, the message is equally compelling: Sign up now for spring delivery—and before home prices go up again. TV ads for one recent political candidate kept reminding us that 10,000 seniors are retiring daily. With retirement and added leisure time, often comes the decision to sell the current home and buy a smaller, more energy efficient, lower maintenance home with everything on one floor. We have seen ample evidence of that trend at our several area locations. It will continue to drive market demand locally.
Seniors planning on moving to their retirement "dream home" over the next year or so will find it less expensive to do so now. We have already experienced a recent price increase, and we fully expect to see more in the coming months. Dan Dolan Homes has indicated that a purchase commitment by year's end will protect home buyers from further increases until their home's completion. Moreover, homes built in Davenport will earn the Davenport Now tax credit, which could mean a further benefit of an estimated $7,000 cash credit– or more– up front shortly after close.
I would urge senior home buyers to visit one of our home sites soon to develop a plan for acquiring their "Senior Dream Home" this spring, before we begin to experience possible further price increases, product shortages and construction delays that could prolong their planned home purchase.
In the Quad-Cities, our home sites are open weekends. At Stone Gate East in Davenport, we are open Saturday and Sunday 1 to 4 p.m. At Glengevlin in Bettendorf, we are open Sundays 12 to 2:30 p.m.
Filed Under: Retirement
Tags: Ample Evidence, Apparent Change, Cities Community, Davenport, Devils Glen, Dolan, Dream Home, Early Spring, Home Buyers, Leisure Time, Momentum, Political Candidate, Prison Issue, Purchase Commitment, Quad Cities, Retirement Dream, Spring Delivery, Spring Market, Tax Credit, Tv Ads
Trackback URL: https://www.50pluslife.com/2012/10/29/what-to-do/trackback/