December 2, 2012
"Is December a good month to select my new senior housing?"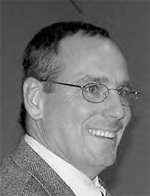 By Dan Dolan
Dan Dolan Homes
At a recent open house at Glengevlin, our latest housing development in Bettendorf, a sweet senior lady asked me the question above. She wants to sell her current home and build her senior "dream home" in Glengevlin so she can move in next spring. "I'm a Bettendorfer," she said, "and I'm delighted that you finally started building where I've always lived and where all my family lives," she added. I thanked her for her kind words.
But with all the holiday activities coming up, including decorating a tree, shopping, attending a few bazaars and taking the grandkids to several holiday events, she thought December was way too soon to be thinking about wall colors, floor coverings and counter tops for a new home. We talked. I showed her our building schedule. I indicated that if she signed a purchase offer on December 1, her likely move-in date would be sometime in May. Equally important, I indicated to her that by committing to purchasing her new home in December, I could commit to current pricing.
Anyone observing the recent trends in housing has discovered that the industry sees a "hot" new construction market in 2013. And that's good news. There's a pent-up need for housing as a result of the recent economic downturn and the hesitancy on the part of builders to add homes to the available inventory. So now the industry is playing "catch up." Regrettably, that puts pressure on lumber, windows, roofing and construction labor. The result? Higher prices for everything. With advance home purchase orders in hand, builders can buy materials now and pass those savings on to the home buyers.
We have also noted selective shortages developing, not on everything and not all the time. For instance, if that special faucet that you wanted for the kitchen sink is on back order, it could take several weeks to become available again. That could also be the case for your preferred hardwood flooring or kitchen cabinets.
The answer? December is the perfect time to commit to your new custom home for spring delivery. And, by making the various product and color choices now—before a possible price increase in early 2013—we can help assure your getting exactly what you want at the best possible prices. Whether you are a Bettendorfer and want to build in Glengevlin or prefer our wonderfully convenient site in East Davenport, we encourage you to come visit with us this weekend. And who knows, just maybe you'll meet Santa there, making his own new home selection for a spring move-in.
Filed Under: Finance
Tags: Bazaars, Construction Labor, Construction Market, Counter Tops, Dolan, Economic Downturn, Faucet, Floor Coverings, Grandkids, Hesitancy, Holiday Activities, Holiday Events, Home Buyers, Housing Development, Kitchen Sink, New Construction, Open House, Roofing, Senior Housing, Wall Colors
Trackback URL: https://www.50pluslife.com/2012/12/02/%e2%80%9cis-december-a-good-month-to-select-my-new-senior-housing%e2%80%9d/trackback/