December 2, 2012
Going into a Nursing Home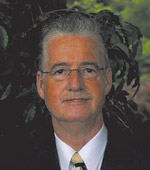 By Roger Brannan
Administrator
Bettendorf Health Care
Let's face it. No one truly wants to move to a nursing home. Our senior citizens prefer to stay at home. And I don't blame them. Our seniors today
are living into their 90s and even 100 today. Unfortunately, our bodies get old, and we need help to do simple tasks that we have done all our lives.
It is a very difficult decision families must face when considering placing a family member into a nursing facility. In today's world, both the husband and wife work in many families, and there is no one who has the time to stay home and care for an elderly mother or father. And many seniors get to that point where they are unable to remember to take their medication, unable to care for themselves and are at high risk for falls. If these situations are happening to your mother or father, it is time to consider a nursing facility. It is far better to keep them safe and well cared for under the supervision of 24 hour nursing care, than to leave them home alone. Otherwise, you will constantly worry and spend many hours checking on them around the clock.
In a nursing facility, they are supervised around the clock. Their meals are prepared for them, and they are assisted with bathing, grooming, and dressing.
After the initial adjustment to moving from home and into a facility, most residents enjoy and appreciate the care they receive in a facility. And most importantly they are not alone anymore, and develop friendships with other residents and the staff that work there.
We offer tours at Bettendorf Health Care at your convenience. Just give us a call at (563) 332-7463.
Filed Under: Community, Family
Tags: Bettendorf, Brannan, Clock, Convenience, Difficult Decision, Elderly Mother, Family Member, Friendships, Health Care, High Risk, Husband And Wife, Initial Adjustment, Medication, Nursing Care, Nursing Facility, Nursing Home, Senior Citizens, Seniors, Supervision, Wife Work
Trackback URL: https://www.50pluslife.com/2012/12/02/going-into-a-nursing-home-2/trackback/